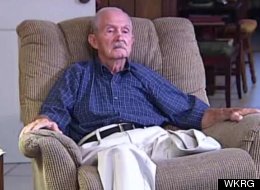 An 86-year-old man in Alabama is getting a $6,000-plus refund from Comcast after a mistake with his cable bill.
While paying online, Joseph Azzem accidentally sent the company $6,453 instead of the $64.53 he owed after he left out a decimal point, WKRG-5 in Alabama reports.
Comcast had initially told Azzem that they would not send a refund and could only give him a credit toward future payments, according to his daughter Lisa, but pressure from the local television station WKRG-5 caused Comcast to reverse course, releasing the statement, "We are issuing a full refund to Mr. Azzem."
This is not the first time a billing mishap has led to an excessive cost. An Ohio man, Lt. Daniel DeVirgilio, was once charged $16 million by Time Warner. And a woman in New Jersey was billed hundreds of dollars for pay-per-view adult movies that she said she never ordered.
Azzem also isn't the first Comcast customer to accidentally overpay online. Similar cases have popped up in Comcast's Customer Service forum. Comcast has a "Request a refund" page here.
Sometimes technical glitches lead to excessive bills. A Citibank iPad app was guilty of double-charging some customers; the company said it addressed those cases individually.
Any excessive bills are not welcome, as cable television bills have already skyrocketed in recent years, causing some to switch to a combination of lower-cost solutions like monthly subscriptions to Netflix and Hulu. These alternate options have also been beefing up on original programming to try to attract more customers.
(Hat tip: Consumerist)