The singer also announced that her new single "Die Young" is coming out this month and told E! News that she was pumped to be presenting an award alongside her pal and fellow partier Wiz Khalifa. When asked who else she parties with, she revealed, "The last party I had Wiz came over and we got into some craziness, and Juicy J of 36 Mafia" is another friend she lets loose with.
Speaking of partying, Gawker couldn't help but notice that Ke$ha seemed a little less than sober when she took the stage to help present the award for Best New Artist. The singer looked glassy-eyed and appeared to be struggling to keep her balance and held on to Wiz for support. Ke$ha seemed pretty lucid in her red carpet interview so we have to wonder if she got into some "craziness" backstage.
PHOTOS: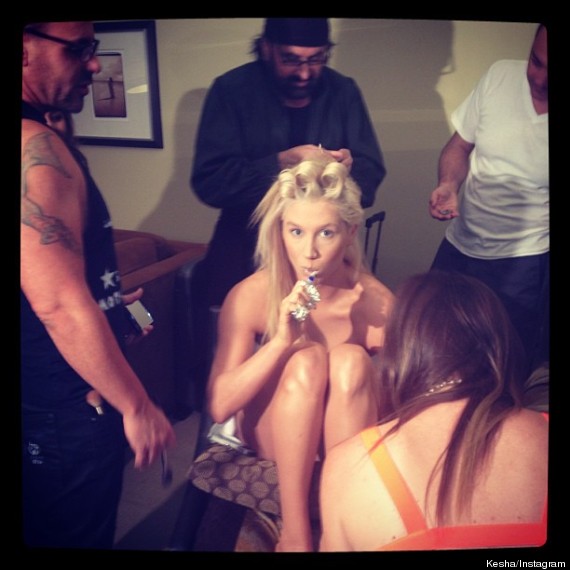 2012 MTV Video Music Awards Red Carpet Arrivals
SUBSCRIBE AND FOLLOW
Get top stories and blog posts emailed to me each day. Newsletters may offer personalized content or advertisements.
Learn more