O'Neal appears in the satirical take on the Boy Scouts alongside comedian Patton Oswalt, former "Daily Show" correspondent Rob Riggle and Johnny Knoxville of "Jackass" fame. Oswalt stars as Scoutmaster Randy Stevens, who makes off with his troop of apathetic scouts for an unauthorized camping trip while his polar-opposite brother (Knoxville) and two gun-toting employees (O'Neal and Riggle) attempt to track them down. According to a press release, "Drinking, nudity, mishandled fireworks and tremendously inappropriate behavior around minors ensues."
While early reviews are mixed, Cinemablend's take on the film's 2012 South By Southwest premiere emphasizes the late O'Neal's final performance. "O'Neal steals virtually every scene of this story," wrote Sean O'Connell.
The movie will be released on Video On Demand, iTunes and Amazon on Oct. 4 with a theatrical release to follow on Nov. 9. Check out the movie poster below: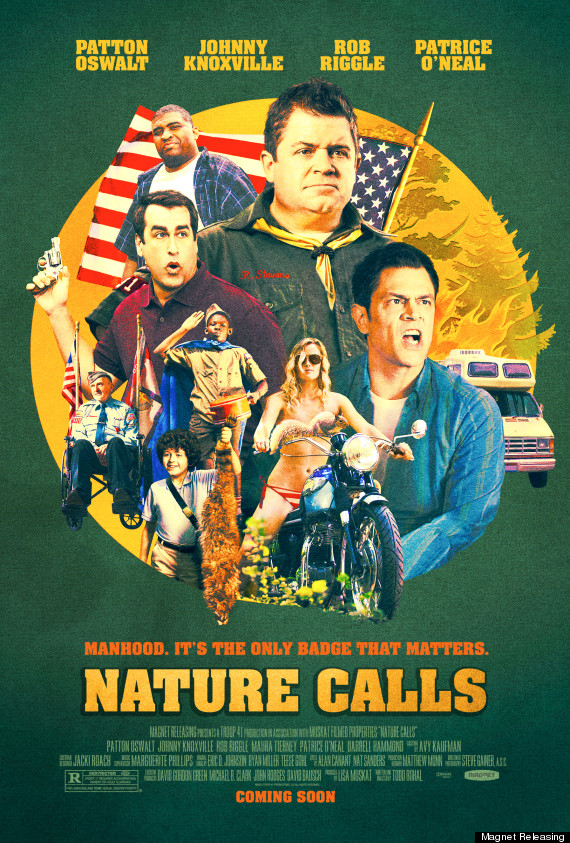 SUBSCRIBE AND FOLLOW
Get top stories and blog posts emailed to me each day. Newsletters may offer personalized content or advertisements.
Learn more