You may not be familiar with Argentinian-born designer Diego Binetti, however, he's definitely on our one to watch list during New York Fashion Week, as we can always expect his contemporary pieces to be paired with crazy nail art.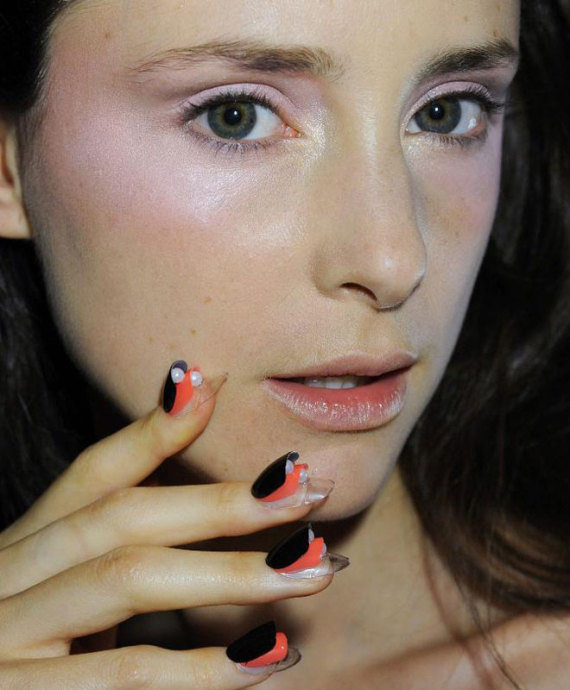 Photo: Courtesy of CND
Backstage at Binetti's Spring 2013 presentation, models' fingertips were transformed into oyster shell-inspired manicures. CND manicurist Heather Reynosa-Davis painted individual press-on nails with CND Colours Tropic Coral, Flamingo Feather, Rouge Red and Blackjack, glued them onto a lucite nail to create a triple tier and added delicate pearls between each layer. While we certainly had our hands full testing out stiletto nails, we can't imagine making it through a day without these nails popping off.
What do you think of this triple-tiered manicure? Would you wear it?
See all of our New York Fashion Week coverage here.
Want more? Be sure to check out Stylelist on Twitter, Facebook, Tumblr and Pinterest.