So, my Korean-American friend went to a Starbucks in Paris. Instead of asking for her name, this is how they labeled her drink.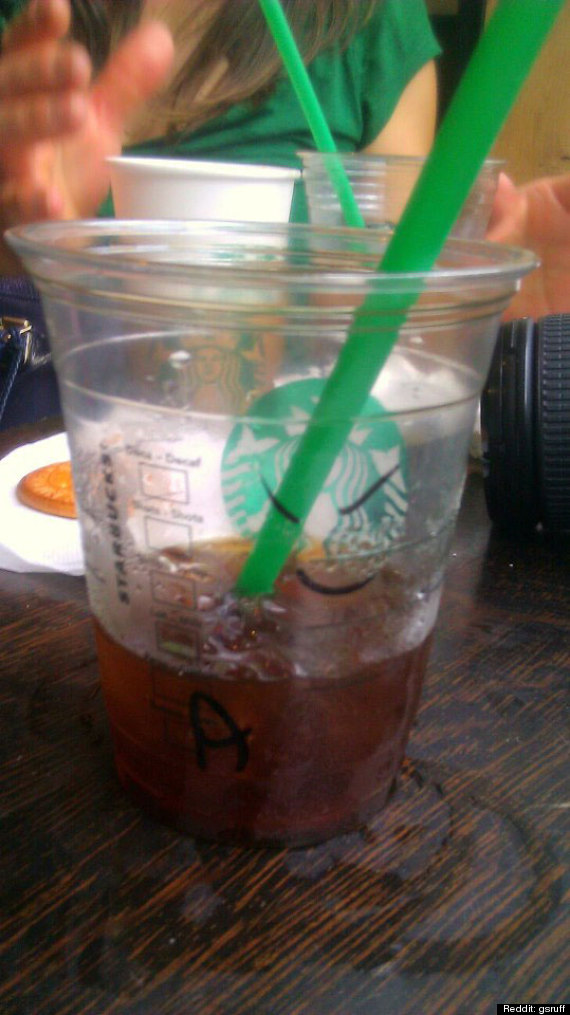 Starbucks does not tolerate discrimination of any kind and has a lengthy history of leading on and supporting policies that promote equality, inclusion and diversity. We were disappointed to hear of the poor experience this customer had in our store and have apologized to him several times. This experience is unacceptable and not indicative of the welcoming and respectful service we strive to offer our customers in our stores. The partner (employee) who was involved in this incident is no longer employed by Starbucks.
Also on HuffPost:
The Ultimate Guide to Starbucks' Secret Menu
SUBSCRIBE AND FOLLOW
Get top stories and blog posts emailed to me each day. Newsletters may offer personalized content or advertisements.
Learn more