Colorado's Suburbs Are Key To Victory In Centennial State For Both Campaigns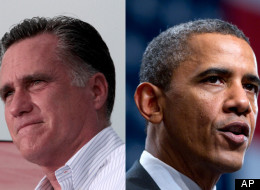 GOLDEN, Colo. — The road to victory in many of the most competitive states in this year's presidential election winds through the strip malls, traffic jams, limping economies and slumped housing markets of the suburbs.
Nowhere is the trend more pronounced than in Colorado, where two counties near Denver — Jefferson and Arapahoe — have become a central focus for both campaigns. Once reliably Republican, these suburban counties have grown more diverse and less partisan — and home to the largest concentration of the unaffiliated voters widely expected to decide the election.