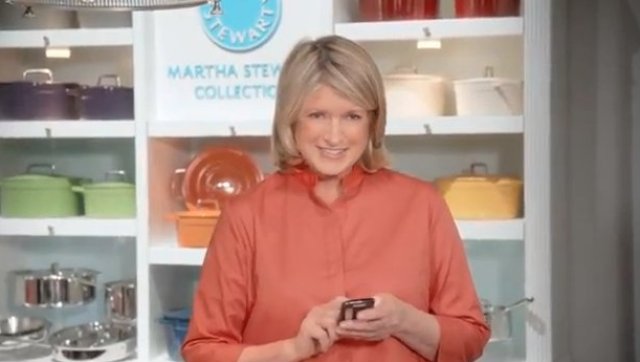 Martha Stewart, America's Queen of Entertaining, is reticent to comment on or play into the idea that she is tough as nails -- even though we all know she is. Which is why we were extra surprised to see her casually riff on that very idea (and chuckle rather devilishly) in a recent Macy's ad.
Martha catches a whiff of Marcus Samuelsson's coriander meatballs (that is not a euphemism, you guys) and makes sure her 2.5 million twitter followers know what's up. Fictionally, of course.
Samuelsson and Stewart appear to get along quite well in real life (he is frequent guest on her radio show and his wedding to model Maya Haile was featured on her Weddings blog), so we're sure this scathing back and forth was just a bit of fun. Or maybe that's just what they want us to think.
Also on HuffPost:
The Worst Celebrity Chef Endorsements
SUBSCRIBE AND FOLLOW
Get top stories and blog posts emailed to me each day. Newsletters may offer personalized content or advertisements.
Learn more