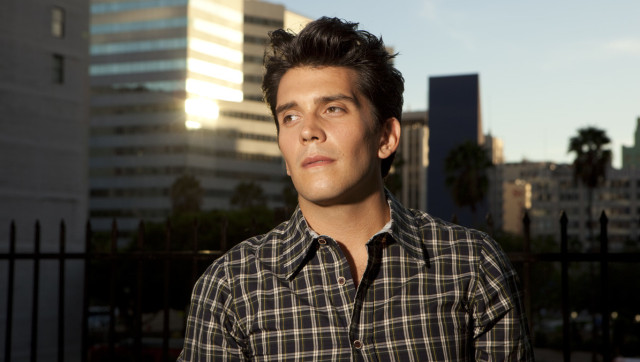 Con la firme convicción de que la muerte de sus dos amigos de preparatoria, quienes fallecieron en un accidente de auto, debe servir para un propósito, el cantautor Gustavo Galindo se unió a State Farm para la campaña "Celebrate my drive" con el fin de educar a los adolescentes en que sean conscientes a la hora de comenzar a conducir.
"Con 'Celebrate my drive' la idea es unirse y poder hablar a más gente sin meterles el miedo, sino celebrar el hecho que están manejando y darles consejos para que lo puedan hacerlo mejor. La verdad, es que es una tristeza que tanto chicos mueran todos los año por no tener las herramientas o conciencia de manejar bien", explica Gustavo a HuffPost Voces.
La motivación de la campaña le llegó al músico desde muy temprana edad y todo fue por un golpe que sufrió a nivel personal: "Cuando yo estaba en la prepa tuve dos amigos que murieron en accidente de coches y creo que eso se hubiera podido evitar si hubieran tenido esa educación básica o los hábitos buenos para conducir bien"
Cuando Galindo comenzó a manejar, los celulares estaban saliendo al mercado y no había mucha conciencia de lo correcto o incorrecto, pero hoy hay leyes y sobre todo vidas que respetar:
"Hoy los choques y las muertes por accidentes en la carretera tiene que ver con las cuestiones de distracción porque cuando vienes manejando tienes que estar concentrado 100% en la calle y no en lo que sucede a tu alrededor o hablando o lo que es peor: texteando. Esta es una campaña perfecta para que los papás acompañen a sus hijos y aprendan rápido". Explica el músico que ya lleva un par de campañas con la aseguradora.
Por eso, para Gustavo Galindo hay cinco reglas que hay que respetar y que fueron la base de la gran campaña "Celebrate My drive", cuyo primer evento se llevó acabo por diferentes ciudades de Estados Unidos el fin de semana pasado, dónde a través de cursos, juegos y recreaciones se creó conciencia sobre el manejo.
"Es importante enfocarte en lo que estás haciendo y concentrarte en el hoy. Guardar tu teléfono, ponerlo en un lugar donde no tienes la tentación de buscarlo. Tener un playlist de canciones antes de subirte al coche así no tienes que andar cambiando radios o jugando con la música. Aprender a manejar con tus amigos. Cuando te metes al coche con tus amigos saber que hay que respetar al conductor", concluyó el cantautor.
MIRA 'CELEBRATE MY DRIVE' EN FOTOS:
SUBSCRIBE AND FOLLOW
Get top stories and blog posts emailed to me each day. Newsletters may offer personalized content or advertisements.
Learn more