Donald Trump's Buttrick Ave Golf Course Spewing Out Gas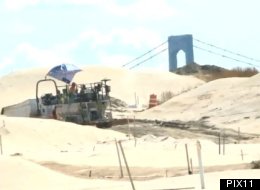 This is no fart joke: An area of the Bronx is grappling with dangerously high methane gas levels, and Donald Trump may be to blame.
The construction of his company's new $97 million golf course, located at Ferry Point in the Bronx, may be responsible for the release of potentially explosive levels of methane since its being built above a dump closed some 50 years ago, the New York Daily News reports. The dump's decomposing garbage is the reason behind the alarmingly high gas levels nearby, experts say.