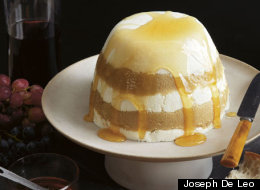 Did you know that there are people on earth who do not love garlic? If you are one of those people, or frequently cook for one of those people, we'd like to invite you to check out some of our favorite garlic recipes.
We love the sharpness of raw garlic, the savoriness of toasted garlic, the sweetness of roasted garlic. Yes, hello, we love garlic. If you've ever struggled with the process of peeling garlic, you absolutely must watch this video: you will become a zen master of peeling a whole head of garlic in under 10 seconds. Do you get tired of mincing garlic over and over? Try our other favorite garlic trick: microplaning it into submission.
There are very few recipes we don't add a bit of garlic to: it is frequently a staple in our soups, sautés and roasts. Garlic is a perfect and willing second fiddle to a million other flavors. Sometimes, we like to highlight garlic and remind ourselves of why we love it so much. And that's exactly what we're going to do today.
Want to read more from HuffPost Taste? Follow us on Twitter, Facebook, Pinterest and Tumblr.
Angry Spaghetti (Spaghetti All'arrabbiata)

Fine Living By Archita

Goat Cheese And Roasted Garlic Beehive

Joseph De Leo

Garlic Dal

Veg Recipes Of India

Oven-Roasted Garlic

A Spicy Perspective

Bagna Cauda (Piedmontese Warm Garlic-Anchovy Dip)

Sarah Shatz/Food52

Baby Artichokes With Garlic And Tomatoes

Steamy Kitchen

Cold Almond And Garlic Soup With Figs And Marcona Almonds

ThomasSchauer

Crispy Chili-Garlic Noodle Strips

Aimee Herring

Roasted Garlic Soup With Olive Oil Croutons

James Ransom/Food52

Bacon Fat Roasted Brussels Sprouts With Crispy Garlic And Thyme

SlimPalate

Garlic-Herb Pinwheels

P&E Yummilicious

Roasted Garlic And Potato Soup

Arctic Garden Studio

Butternut Squash And Roasted Garlic Galette

Food52

Garlic Bread Pizza Crust

How Sweet It Is

Roasted Garlic Dressing

Ken Burris

Garlic Naan

Veg Recipes Of India

Garlicky Swiss Chard And Green Beans

Foodie Crush

Green Beans With Creamy Garlic Dressing

Ken Burris

Linguine With Arugula, Garlic & Parmesan

Gimme Some Oven

Half Moon Pizza With Melted Green Garlic And Shrimp

monkeymom/Food52

Rosemary Garlic Steak

Steamy Kitchen

Springtime Honey Garlic Roast Chicken Skillet

How Sweet It Is

Lamb Chops With Rosemary And Garlic

Manger

Thai Style Green Beans

A Beautiful Mess

Spicy Rouille

EatingWell

Garlic Soup With Spinach And Miso

Kemp Minifie

Caramelized Garlic And Eggplant Dip

Flat Art Studios

Arugula Salad With Parchment-Roasted Tomatoes And Garlic

Flat Art Studios

Tagliatelle With Wild Mushrooms, Garlic & Thyme

Frances Janisch

Roast Spare Ribs With Toasted Garlic

Frederic Lucano

Whole Wheat Garlic & Herb Beer Bread

Gimme Some Oven

Roasted Sweet Potatoes With Red Pepper Aioli

Flat Art Studios

Garlic Confit

Petrina Tinslay

Fiery Roasted Garlic Tomato Soup