Lang Lang is a classical pianist who has been making waves since his remarkable international debut at age 13, when he secured first place at the International Tchaikovsky Competition for Young Musicians. The Chinese talent began piano lessons at only three years old, though his first years playing the instrument were admittedly shaky. Since his teens, however, Lang has dominated the classical music world, inspiring young and old alike to appreciate concert halls again. And yet, it hasn't come without some japes. The pianist Earl Wild referred to Lang as "the J. Lo of the piano" when speaking to Leo Carey at the New Yorker in 2003. Now at 30, Lang isn't a young upstart to be mocked -- he's a professional musician with an upcoming album devoted to Frédéric Chopin, which arrives next month. We spoke to Lang via e-mail about his life and work. Scroll down for a video of his performance.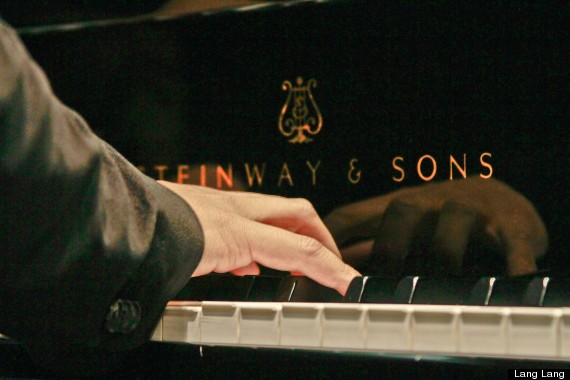 LL: I started playing Chopin at a very early age [and] I always feel warm and delightful playing him. I can say I prepared for it my whole life.
LL: It was really a encouragement for me to do the ambassador work, to advocate the classical music as art. Back then I was very glad for this compliment; I always would like to be a person [who can] influence people to know more about classical music.
HP: What are the difficulties involved in bringing young people to classical music?
LL: I think classical music is a great, beautiful art as long as people recognize it. But first we need to calm down and listen to it with heart. In this technologically advanced time, too many things are drawing peoples' attention. Sometimes we need to slow down, look back and feel the beauty of art and life.
HP: You've met everyone from Yao Ming to the Queen of England. Who would you like to meet that you haven't had a chance to yet?
SUBSCRIBE TO & FOLLOW CULTURE SHIFT
Every Friday, HuffPost's Culture Shift newsletter helps you figure out which books you should read, art you should check out, movies you should watch and music should listen to. Learn more