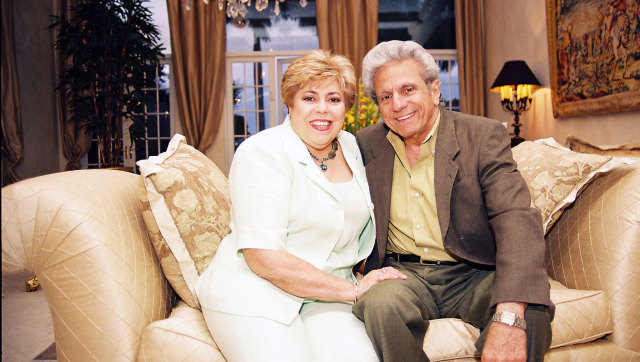 En tan solo unos meses, Shakira cumplirá uno de los mayores sueños: ser mamá. Aunque todavía no está decidido si nacerá en Estados Unidos o España, sin duda el pequeño pasará largas temporadas en una de los hogares preferidos de los que es dueña la cantante. Aquí los padres de la artista, Nidia Ripoll y William Mebarak muestran la mansión en donde vivirá el recién nacido.
Aunque son muy celosos con la intimidad de su casa, hace algún tiempo los padres de Shakira le abrieron las puertas al reconocido fotógrafo de celebridades, Enrique Tubio y posaron para su lente en los lugares preferidos tanto de ellos como de Shakira.
La casa cuenta con una sala muy amplia que comienza en la recepción de la casa y termina en la piscina. Es de un solo piso, tiene cinco cuatros, un suite y uno de servicio. Al lado de la habitación de Shakira está la del futuro bebé que está decorada y pintada como si fuera un cielo: de azul celeste y con nubecitas.
Sin bien la mansión no tiene tantos cuartos, todos son muy amplios y la decoración es bien clásica y en tonos marrones. Hace algunos meses hicieron ciertas mejoras y le pusieron unos toques más europeos y modernos.
CONOCE LA MANSIÓN DE SHAKIRA POR DENTRO:
La mansión de Shakira en Miami
Y MÁS CASAS DE LOS FAMOSOS:
SUBSCRIBE AND FOLLOW
Get top stories and blog posts emailed to me each day. Newsletters may offer personalized content or advertisements.
Learn more