Completamente desnuda y en la cama, es como ha posado Eva Longoria para el lente del fotógrafo Jork Weismann.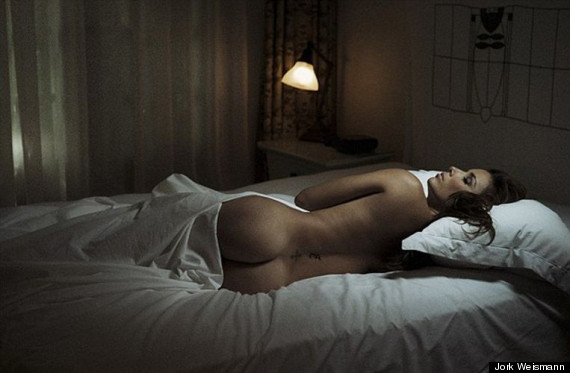 Esto como parte de una serie de imágenes que aparecen en un libro en el que rendirá homenaje al hotel Chateau Marmont de Los Ángeles, y en el cual aparecen otros famosos como Bret Easton Ellis, Kirsty Hume, Patti Smith, Orlando Bloom, Juergen Teller, Sally Singer y Justin Theroux.
Y qué mejor manera de invitar al público a interesarse en este material titulado "Asleep at the Chateau" (Durmiendo en el Chateau) que estará disponible a partir de octubre, que esta foto de Eva Longoria durmiendo plácidamente y sin inhibiciones, en una de las habitaciones de este histórico hotel de Hollywood, que ha albergado a un sinfín de estrellas.
PARTICIPA Y DEJA TUS COMENTARIOS
MÁS DE EVA LONGORIA EN FOTOS:
SUBSCRIBE AND FOLLOW
Get top stories and blog posts emailed to me each day. Newsletters may offer personalized content or advertisements.
Learn more