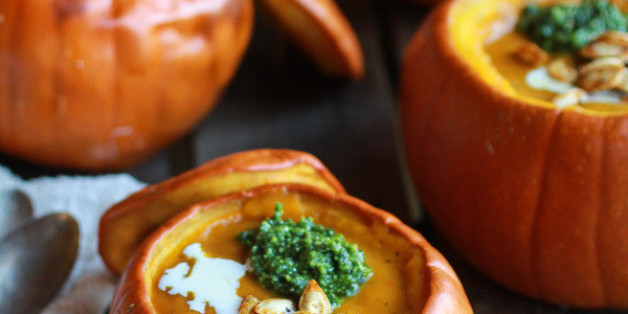 And then there's the savory stuff. While we wouldn't want to live in a world where these pumpkin dessert recipes didn't exist, sometimes savory, hearty pumpkin recipes are more what we're looking for. There's nothing like a homemade pumpkin ravioli to get you excited about fall, and nothing like a spicy pumpkin soup to warm you from the inside. (And hey, if you can get your hands on this one-ton pumpkin, you can eat all the ravioli and soup you want.)
Here are 39 savory ways to get your pumpkin fix that aren't in a latte:
SUBSCRIBE AND FOLLOW
Get top stories and blog posts emailed to me each day. Newsletters may offer personalized content or advertisements.
Learn more