Here's the story of a lovely lady -– who somehow kept six kids, a husband, a housekeeper and a dog in perfect order with nary a complaint. But Carol Brady couldn't have been that obnoxiously perfect all the time, right?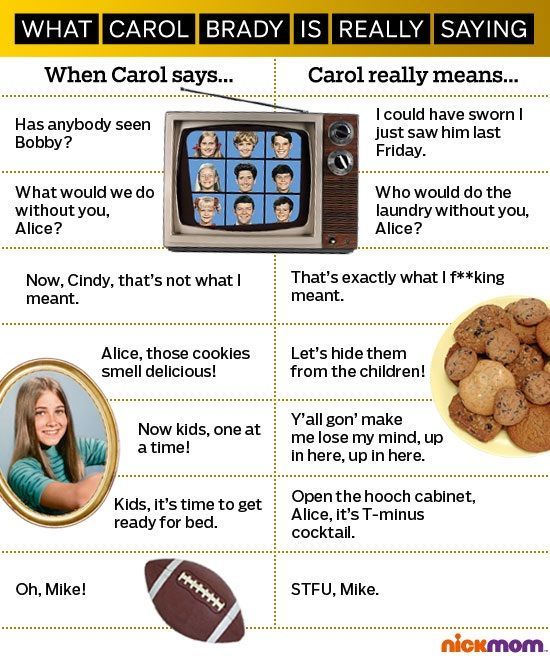 Be sure to watch "What Was Carol Brady Thinking?" on NickMom, every night on the Nick Jr. channel!
Related on HuffPost:
Motherly Advice From Our Favorite TV Moms
SUBSCRIBE AND FOLLOW
Get top stories and blog posts emailed to me each day. Newsletters may offer personalized content or advertisements.
Learn more