Eagle-eyed New York Times reporter Dave Itzkoff caught this Romney gag in Sunday night's episode of "The Simpsons". Perhaps Montgomery Burns could stage a hostile takeover of Bain sometime in Season 24.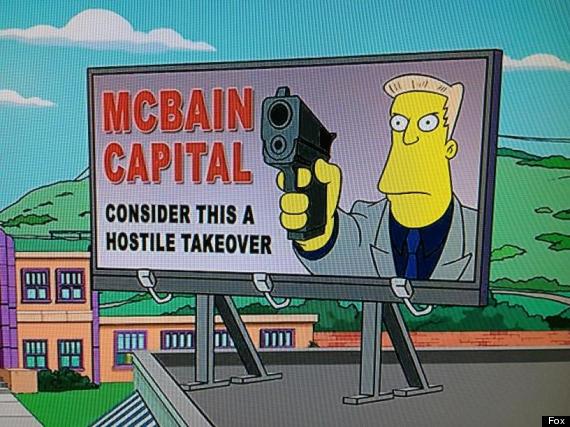 Also on HuffPost:
GOP Candidates As 'Simpsons' Characters
SUBSCRIBE AND FOLLOW
Get top stories and blog posts emailed to me each day. Newsletters may offer personalized content or advertisements.
Learn more