Last night, President Barack Obama and Mitt Romney faced off in the first presidential debate of 2012 in Denver, Colo. But while the mainstream media has been quick to hand victory to the Republican presidential nominee, the only local swing state newspaper to cast Romney the winner in its headline was Denver -- the host of last night's debate. Reaction across other papers in battleground states focused on the candidates' broader discussion of the economy, jobs, tax reform and health care.
Here are Thursday's front pages from the nine battleground states, courtesy of the Newseum: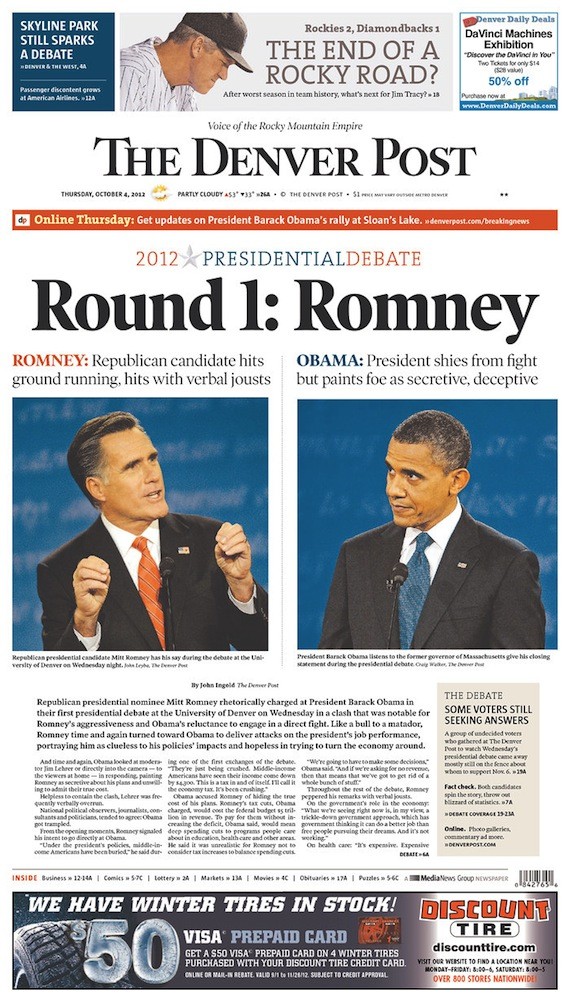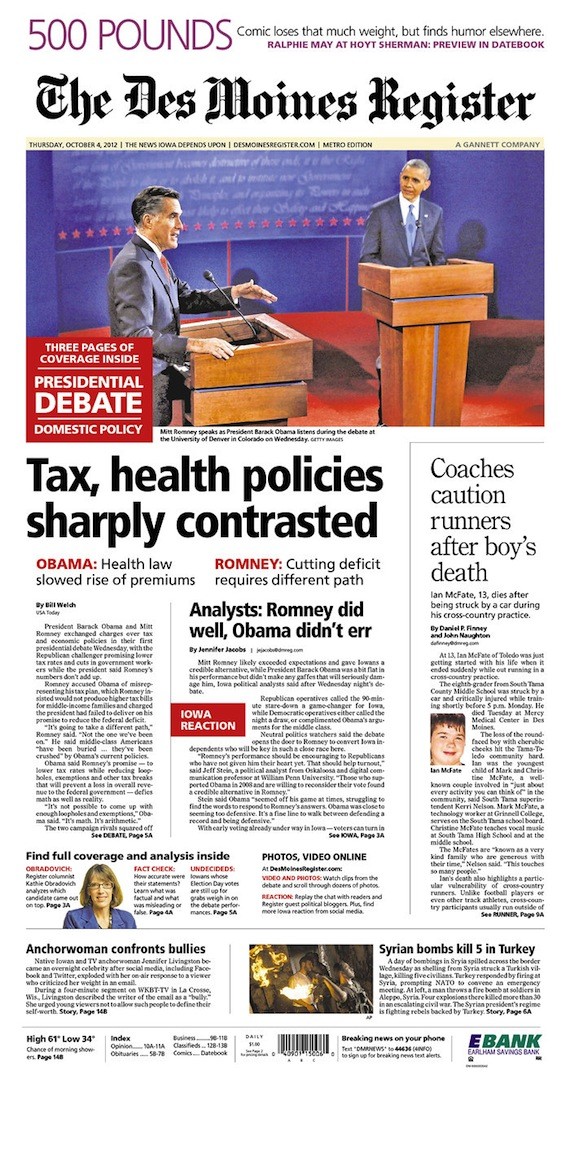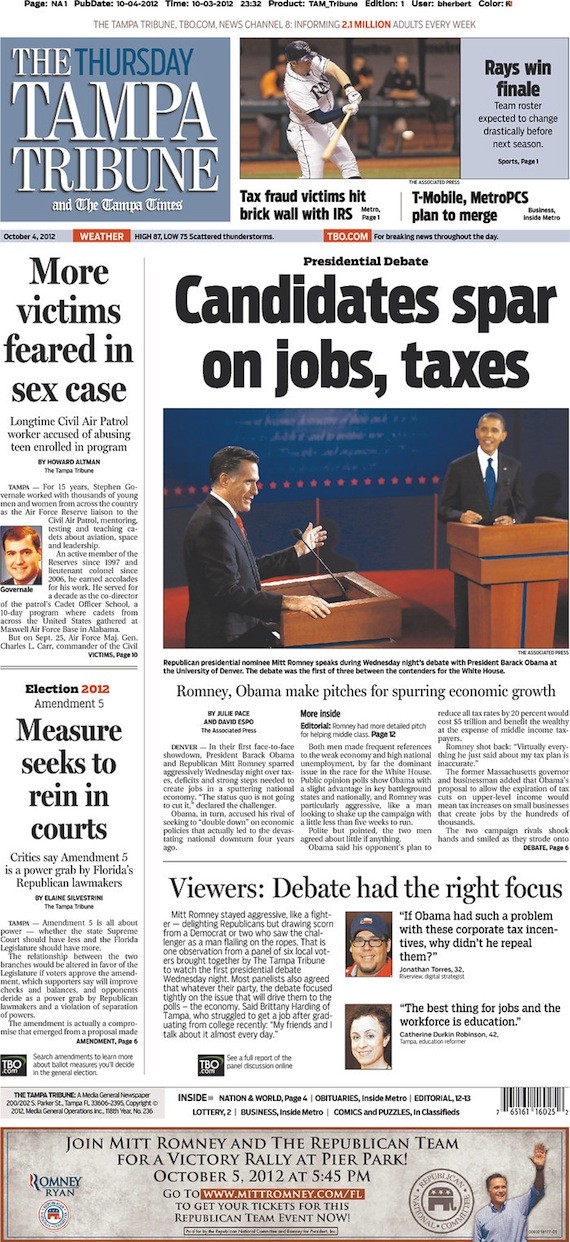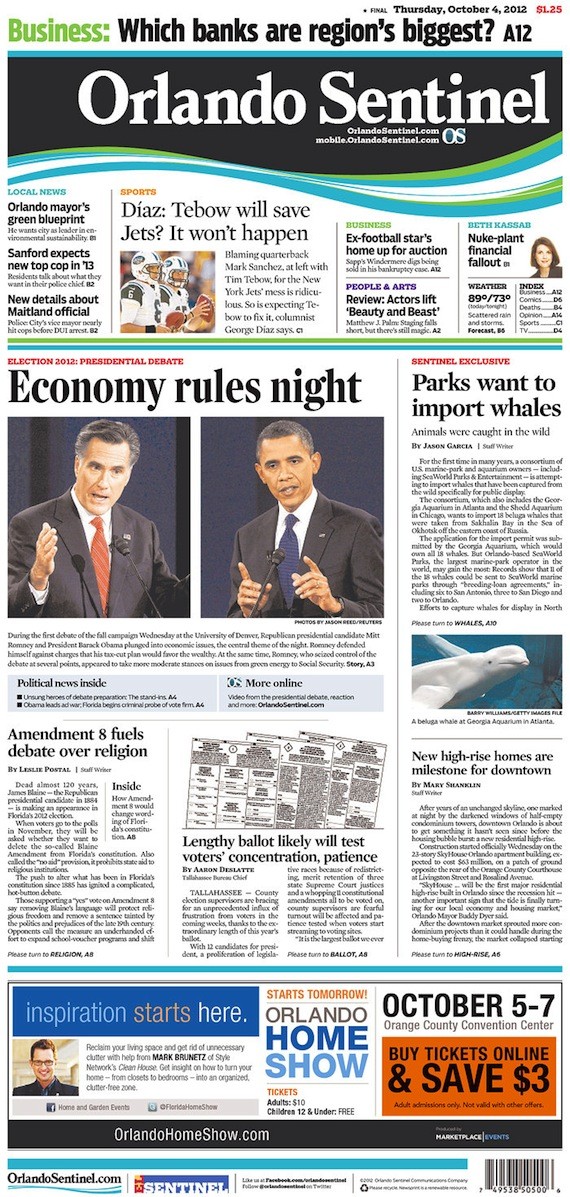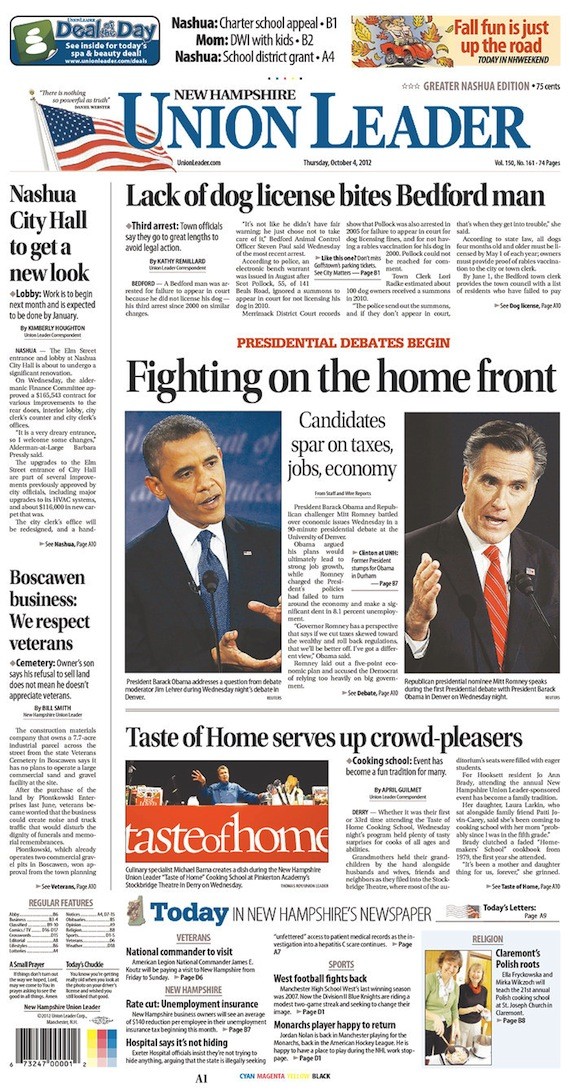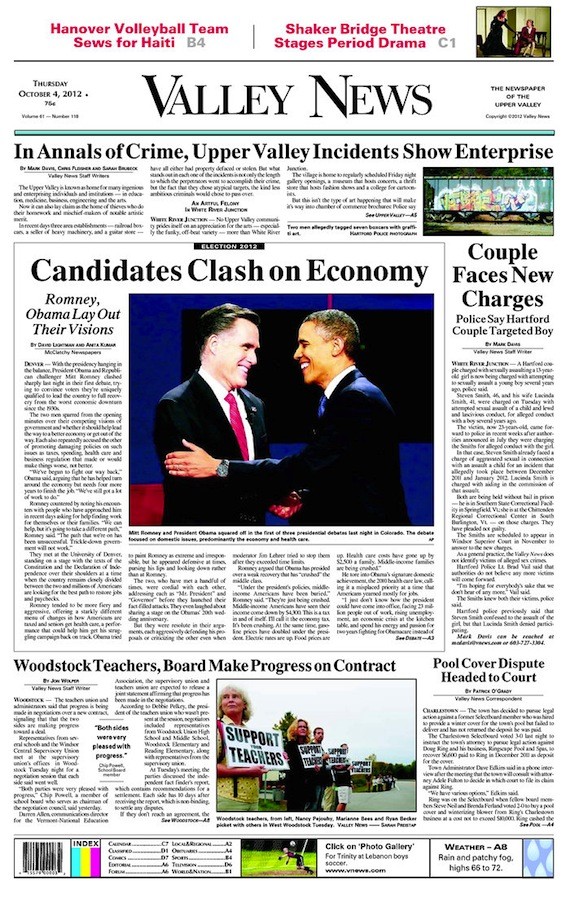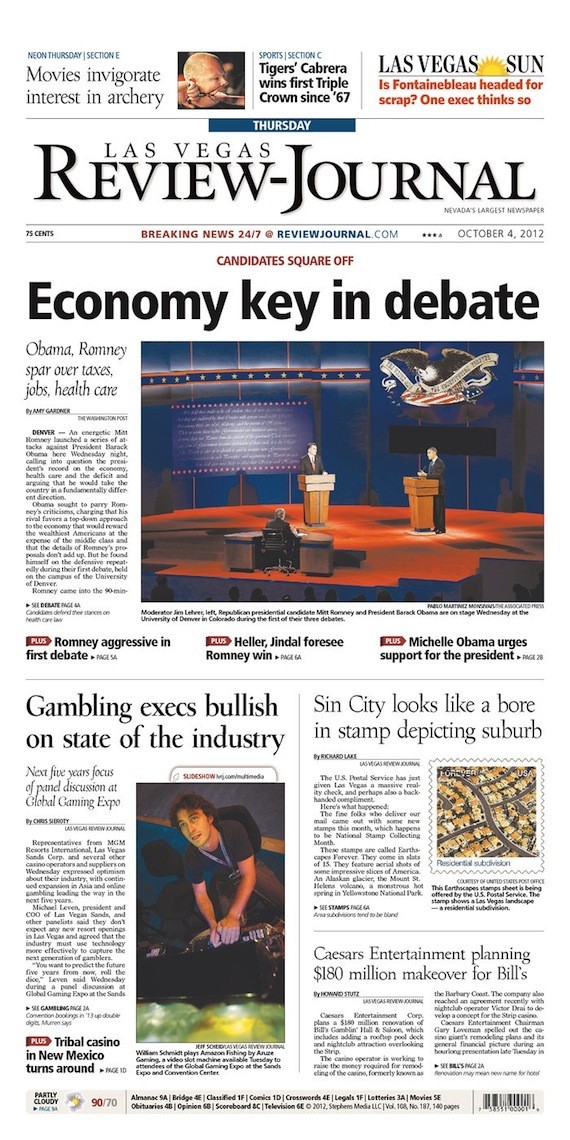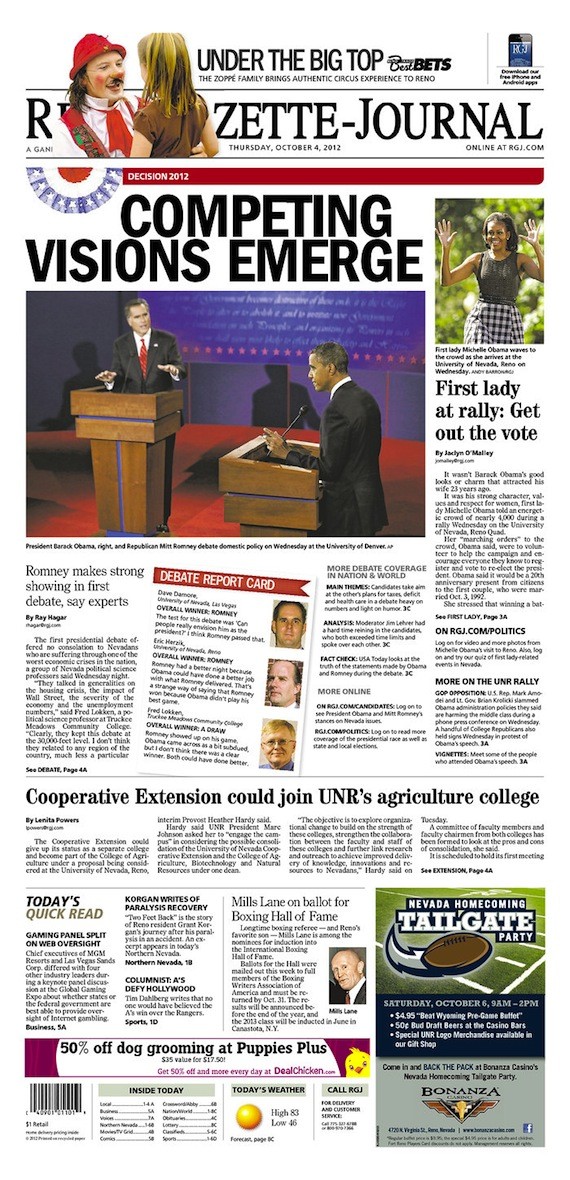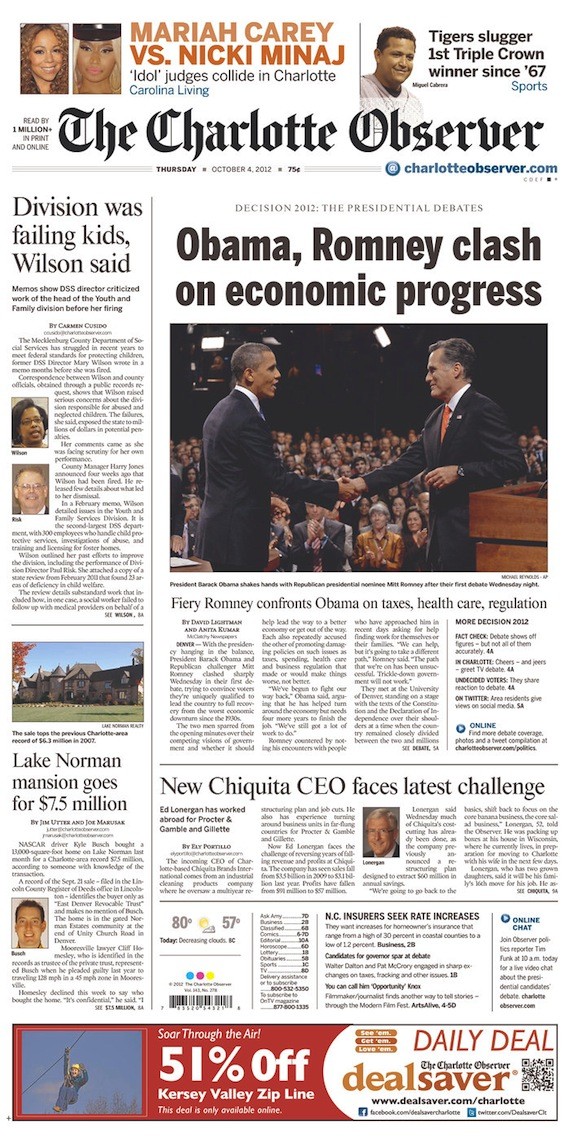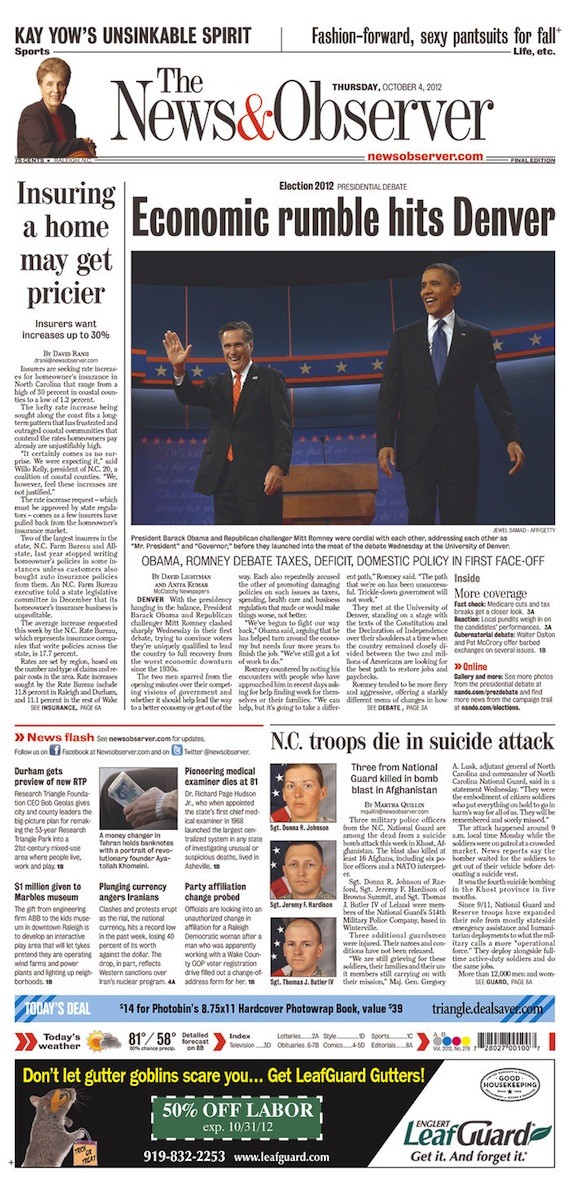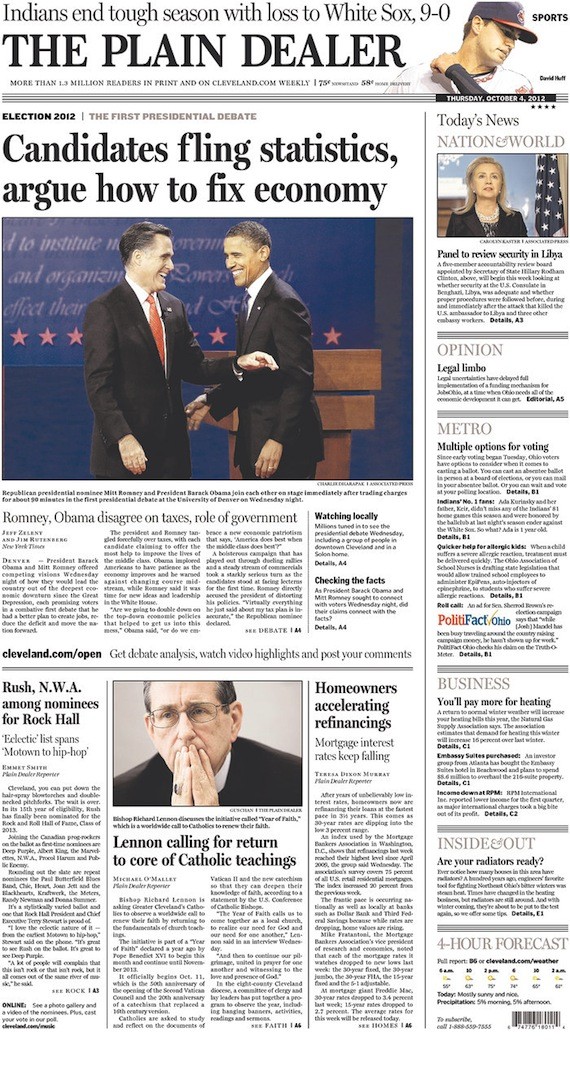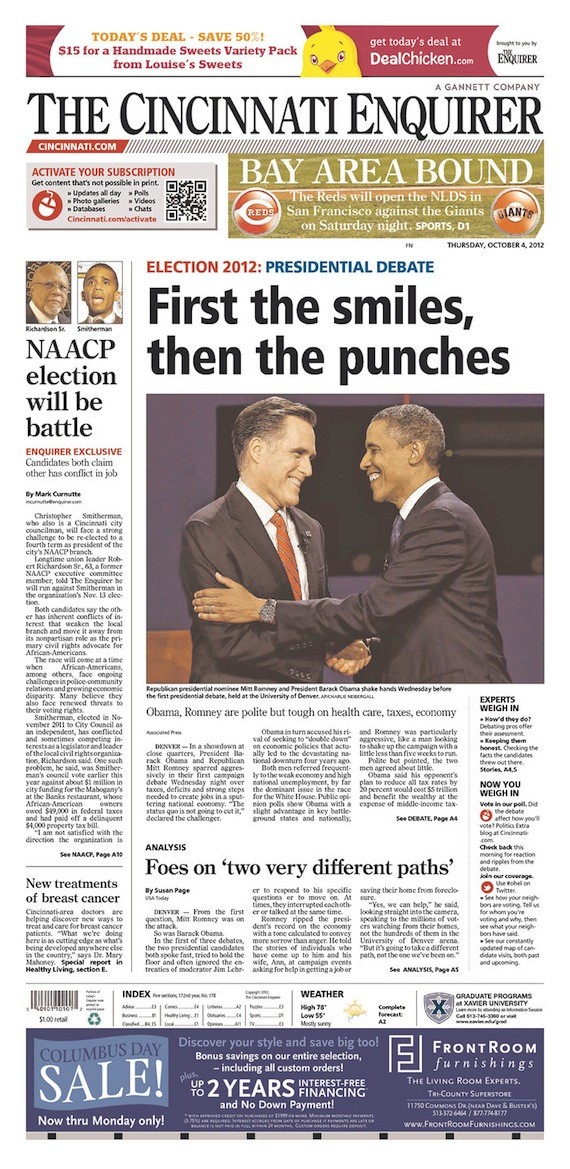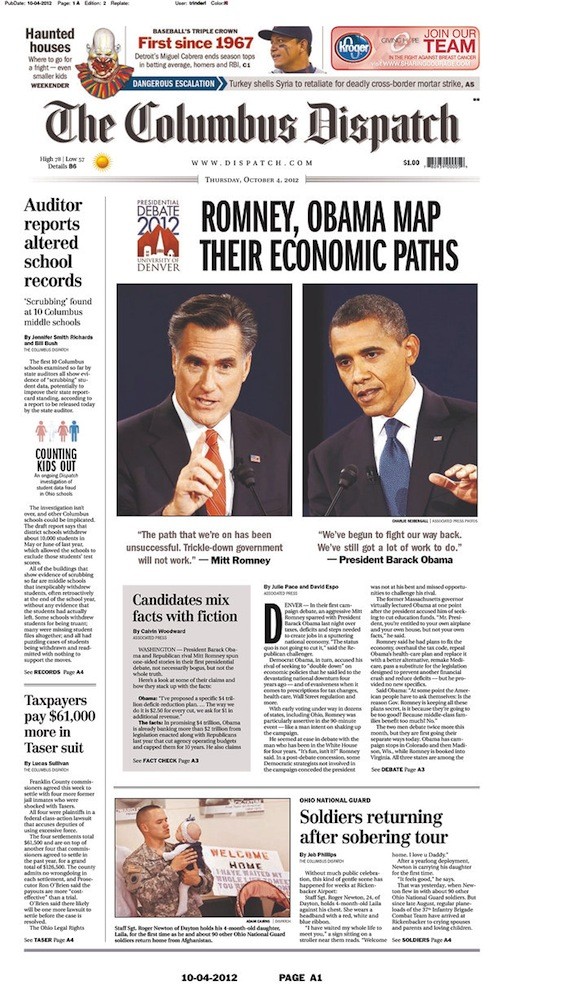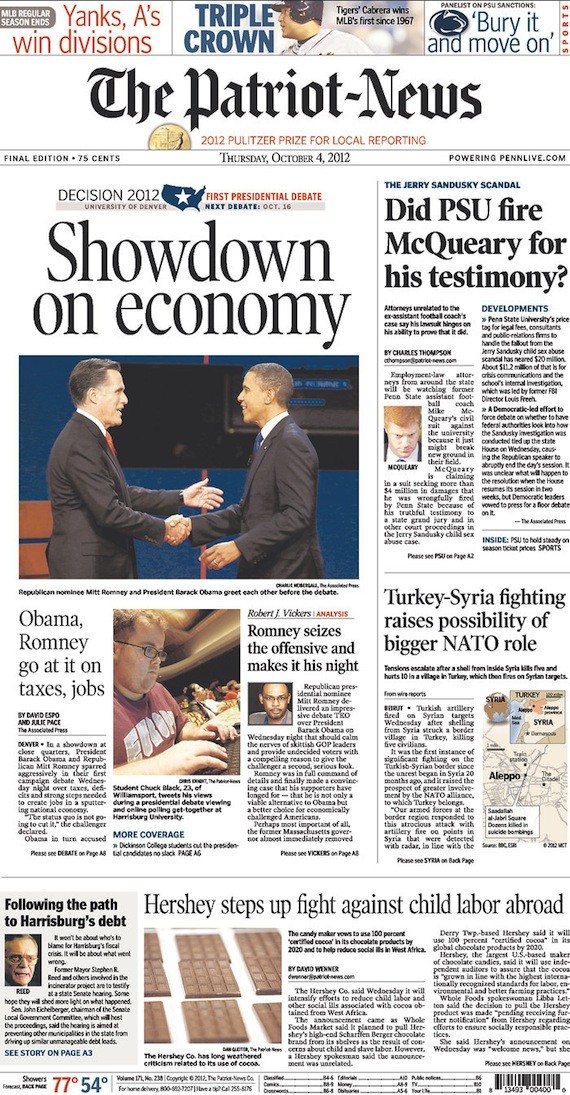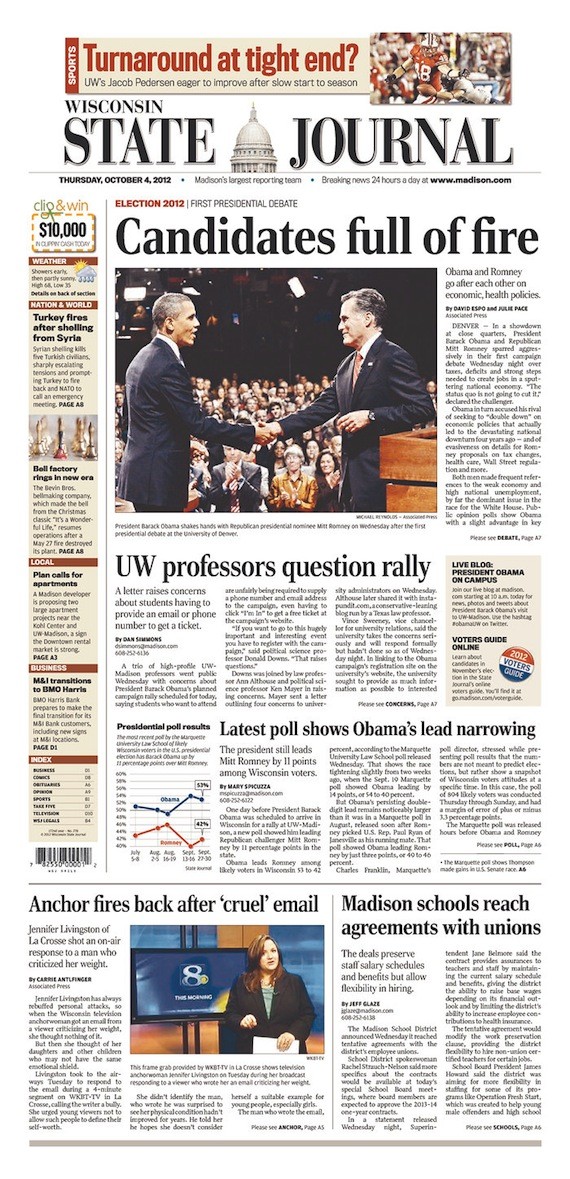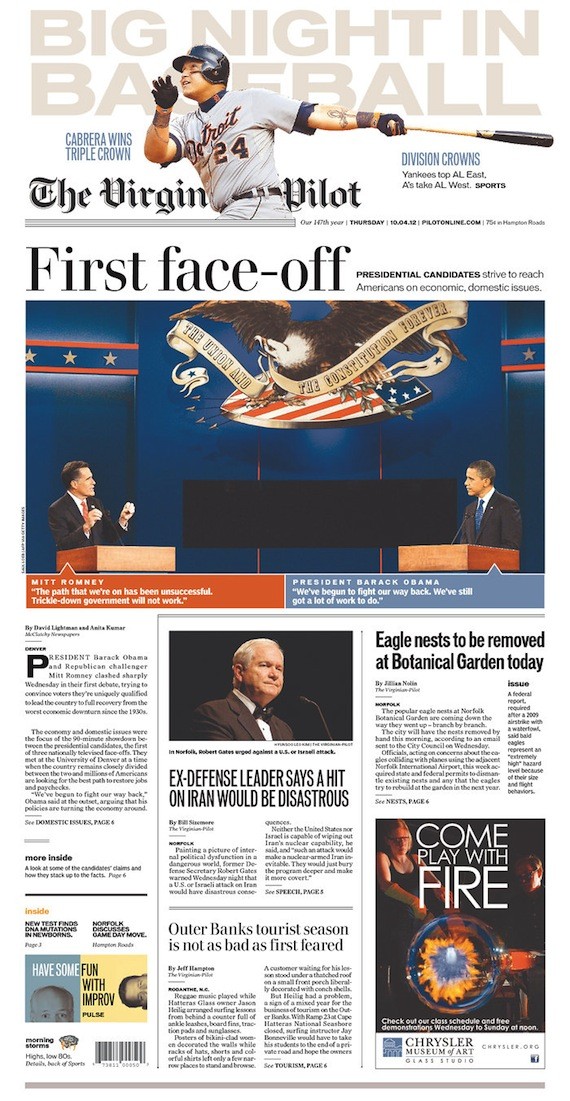 SUBSCRIBE AND FOLLOW
Get top stories and blog posts emailed to me each day. Newsletters may offer personalized content or advertisements.
Learn more