Cher and Dionne from "Clueless" are the ultimate best friends. They prevent each other from making fashion faux-pas ("At least I wouldn't skin a collie to make my backpack"), they don't judge each other's sexual preferences ("Cher's saving herself for Luke Perry") and they were "both named after famous singers of the past who now do infomercials." Now, 17 years after they first graced the big screen, they're together again in all their glory on the cover of Entertainment Weekly.
This week Entertainment Weekly unveiled its reunion issue, and Alicia Silverstone and Stacey Dash are front and center. (You can see the whole cast here.) Not to be judgmental, but if this cover doesn't make you happy, you are totally buggin'.
LOOK: Alicia Silverstone And Stacey Dash Cover Entertainment Weekly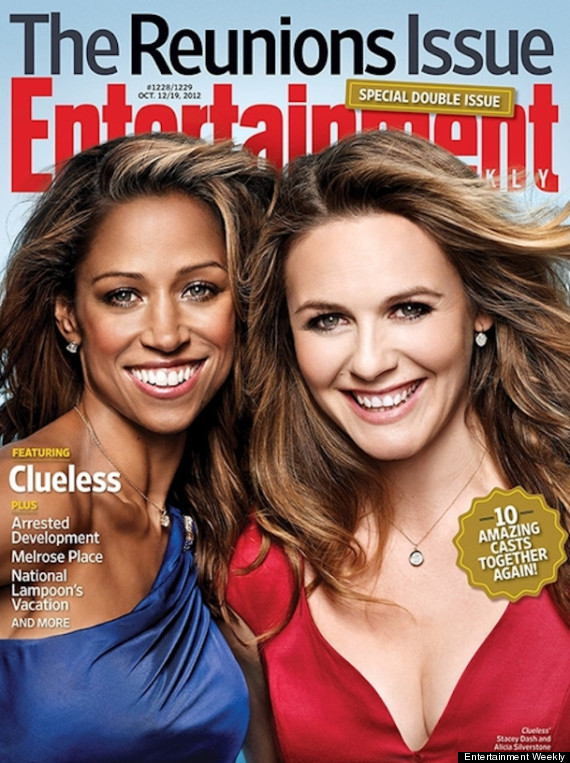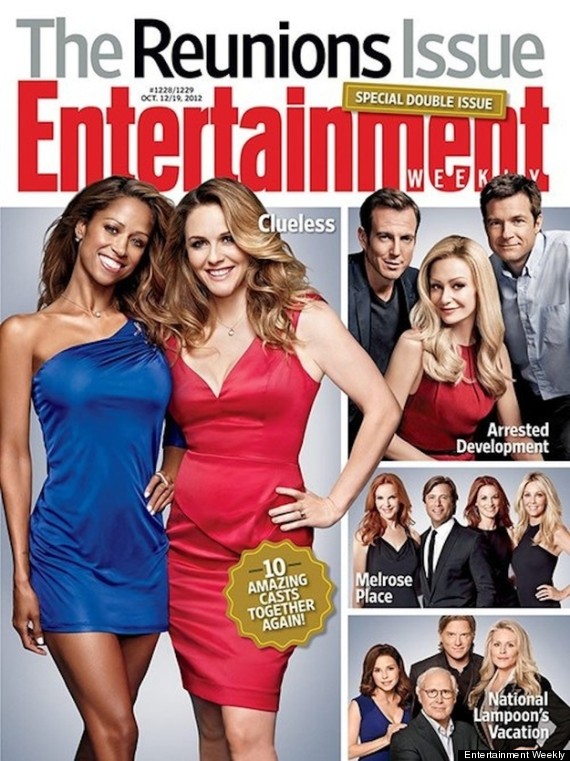 [H/T BuzzFeed]
Related on HuffPost:
Loading Slideshow
It's OK To Date Your Step-Brother

... as long as he's Paul Rudd. (And as long as your parents are divorced.)

You Can Be A "Technical" Virgin

But after you almost get run off the freeway, your virginity will probably go from "technical to non-existent."

If He Likes "Spartacus," That Might Be A Red Flag

He might be just not that into you ... and into men. Even having something baking couldn't save Cher's relationship with Christian.

He Will Still Love You If You Burn The Cookies ... But He Will Still Be Gay

It all worked out for Cher and Christian in the end. She got a new shopping buddy.

The PC Term For Virginity Is "Hymenally Challenged"

Dionne is so thoughtful.

College Boys Are Way Better Than High School Boys

Cher would NEVER date a high school boy. She "has attitude" about them. Cher: "They're like dogs. You have to clean them and feed them and they're just like these nervous creatures that jump and slobber all over you."

As Long As His "You-Know-What Isn't Crooked," Everything's Fine

Tai: "You know I don't really mind either way. Just as long as his you-know-what isn't crooked. I really hate that."

Never Listen To "Rollin' With The Homies" After A Breakup

Poor Tai... Elton just didn't make sense.

Suck & Blow Is A Really Seductive Game

"Clueless" taught us that Suck & Blow was the perfect party game -- especially if you're standing near your crush. Not so fun at a party? Getting concussed.

Sometimes You've Gotta "Show A Little Skin"

As Cher says, "Sometimes you have to show a little skin. This reminds boys of being naked, and then they think of sex." Of course if you're trying to seduce a gay man, it probably won't work.

Send Yourself Flowers And Chocolates

Cher knew the trick to happiness. If your object of desire isn't sending you flowers and sweet treats, just do it yourself.