Romney sports Obama's close-cropped cut, while Obama dons Romney's fluffy coif.
What was the response to the Romney-Obama hair switch? "[It] makes the president resemble a sitcom dad from a really dated sitcom, while Romney looks kind of cool," MSN notes.
Some other style points were noted during the presidential debate, including Romney's huge American flag pin and the candidates' red and blue ties.
LOOK: Obama and Romney switch hairdos.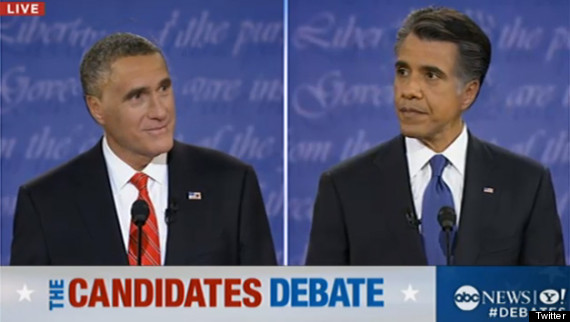 (H/T Gawker for the find.)
FOLLOW HUFFPOST