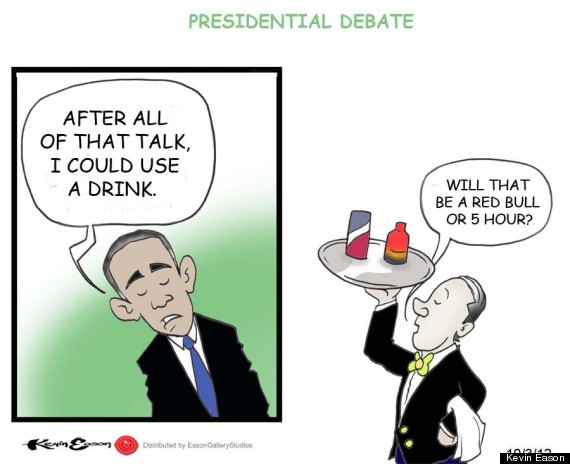 Now that the smoke has cleared from last night's debates, it's pretty safe to say that viewers were shocked, confused and left asking one question about President Obama's performance--who was that guy?
But perhaps all the commander-in-chief needed was a boost of energy. At least that's what cartoonist Kevin Eason thought, taking his observations of Obama's out of character body language and tone and recreating them on paper.
Tell us what you think. Could Obama have used an energy drink last night? Share your thoughts in the comments section below.
About the artist:

Kevin Eason is a freelance editorial cartoonist and illustrator from New Jersey. His brand of satire covers news events in politics, entertainment, sports and much more. Follow him on Facebook.
FOLLOW HUFFPOST