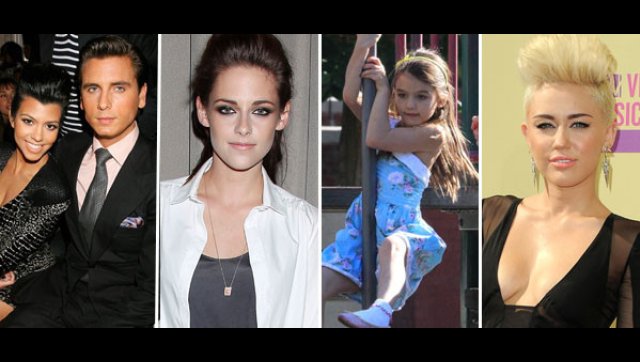 Celebrity news can get pretty crazy, and it's often difficult to decipher rumors from the truth. In between public admissions of affairs, eating disorders and other issues, come ridiculous headlines and stories -- some of which are true, some are versions of the truth, and some of them have lawyers sending cease-and-desist letters off in a fury.
This week we're confused as to why Suri Cruise's learning to speak Mandarin makes her an "overachiever," and we can't stop laughing at the idea that Miley Cyrus is obsessed with incorporating the kinkiness of "50 Shades of Grey" into her sex life with Liam Hemsworth.
Regardless of where these tidbits may fall, they produce some pretty hilarious headlines. Check out our roundup of some of the silliest, most laughable stories out there this week:
Most Ridiculous Celebrity Headlines
SUBSCRIBE AND FOLLOW
Get top stories and blog posts emailed to me each day. Newsletters may offer personalized content or advertisements.
Learn more