Sure, we're all mildly suspicious about targeted advertising. But if your browsing habits indicate that you're a raging homophobe who really thinks Obama is trying to force gay marriage down the throats of an unwilling public, as the ad in the top right reflects, maybe this is the kind of thing that could change your mind.
By the way, here's a link to the video.
(via Reddit)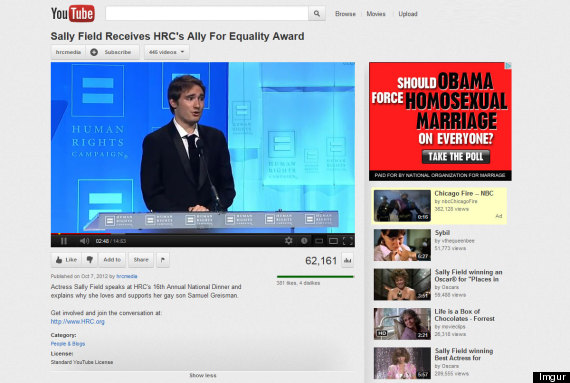 SUBSCRIBE AND FOLLOW
Get top stories and blog posts emailed to me each day. Newsletters may offer personalized content or advertisements.
Learn more