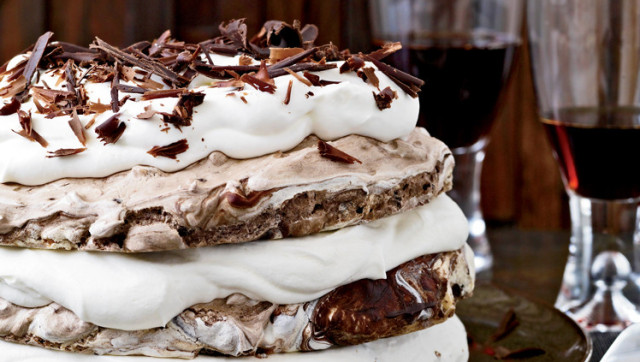 What we love about meringue cakes is that they're made up of air. Sure, you also use some egg whites and a decent amount of sugar, but essentially it's all air. Which means that if you're looking for a light dessert recipe that still tastes good, a meringue cake just might be it.
And for fans of the hazelnut-chocolate spread Nutella this meringue cake recipe keeps that great flavor combination but leaves out that oh-god-my-arteries-are-clogging feeling.
Get the Hazelnut-and-Chocolate Meringue Cake recipe
Want to read more from HuffPost Taste? Follow us on Twitter, Facebook, Pinterest and Tumblr.
Check out these crepe cake recipes.
PHOTO GALLERY
BEFORE YOU GO
Crepe Cakes
PHOTO GALLERY
Crepe Cakes