You may not be the church-goin' type, but even so, you kind of have to love this one house of worship's bold Halloween display. It's got everything: nerd appeal, a cool font, and a not-too-subtle message.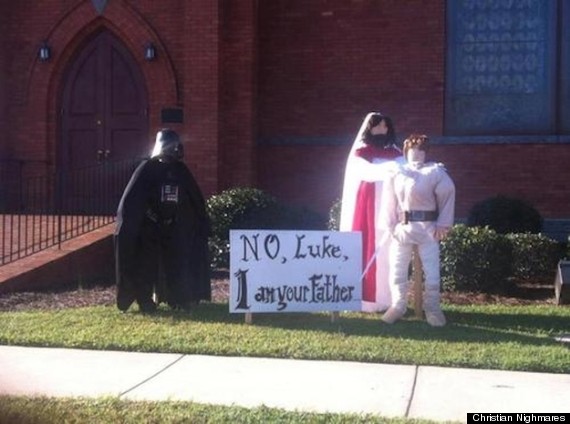 Also on HuffPost:
2012 Halloween Costume Ideas
SUBSCRIBE AND FOLLOW
Get top stories and blog posts emailed to me each day. Newsletters may offer personalized content or advertisements.
Learn more