Portrait Gallery Features Faces Of Nation's Poets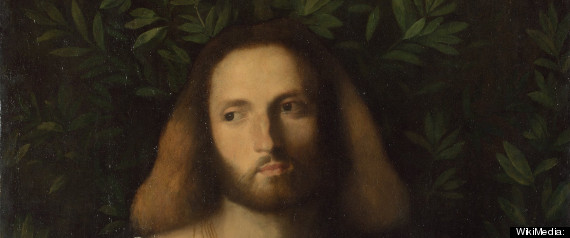 WASHINGTON — America often knows the names but not the faces of its great poets. Now the National Portrait Gallery is introducing dozens of 20th century poets to Washington visitors.
"Poetic Likeness: Modern American Poets" opens Friday and will be on view through April.
Curator David Ward says he wanted to open a poetry exhibit for years because it's a way America defined itself as a culture. Ward says poetry is the language we turn to when something is important.
The show opens with Walt Whitman and maps the evolution of language from the first example of free verse in "Leaves of Grass." Later, Ezra Pound and others develop a unique American voice, separate from Europe.
It explores biographies of Robert Frost, Langston Hughes, E.E. Cummings, Allen Ginsberg, Marianne Moore and others.
Loading Slideshow
Thomas Campbell by Sir Thomas Lawrence

Shakespeare

Palma Vecchio

Burns Naysmith

Christopher Anstey with his daughter by William Hoare

from the National Portrait Gallery, London website using a special tool. ... 18th-century poets Category:18th-century people of Great Britain ...

Allan Ramsay

Samuel Foote by Jean François Colson
Copyright 2014 The Local Paper. All rights reserved. This material may not be published, broadcast, rewritten or redistributed.