As Kim Kardashian slowly emerges from her Kanye-fication like a butterfly from a chrysalis, things are inevitably going to be shaky.
As for the Kanye-fication, you know what we're referring to: Kim allowed Kanye West, her boyfriend of seven months, to hijack her closet and give her an image makeover, steering her from leopard print and tight swaths of jewel tone Spandex to leather leggings, pencil skirts and an exclusively black and white (and sometimes gray) palette.
Currently on a jaunt to Rome, Kim emerged on the Piazza Del Popolo on Thursday evening wearing a striking frock we've identified as Lanvin's $3,730 peplum dress (available at Barneys, if you've got the cash). We can see why Kim picked it, considering it follows many of Kanye's guidelines. Peplum? Check. Solid color? Check. No neons? Check. Conservative cleavageless-ness and chic long sleeves? Check and check.
And yet... sigh. Something's just not right. As one of our editors noted, "It looks like Gumby and Barbie melted into each other," (which, come to think of it, is something we can picture Sid from "Toy Story" doing in his backyard).
That's the spirit. Check out Kim's latest look below and let us know what you think.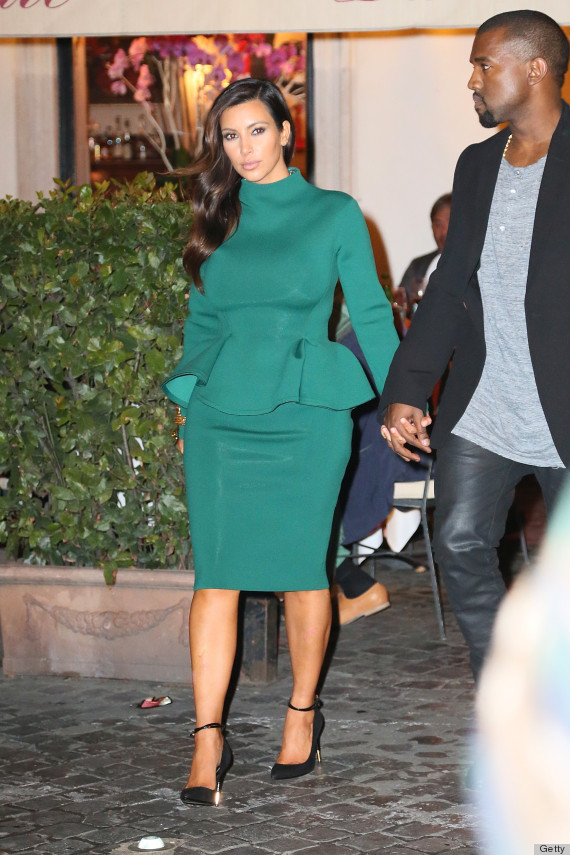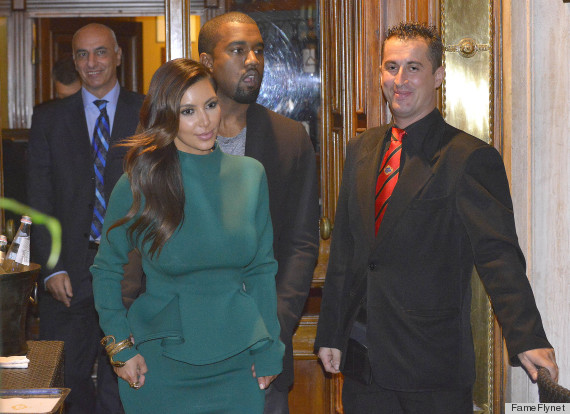 At least it wasn't as wacky as these frocks:
The Wildest Dresses Of All Time
FOLLOW HUFFPOST