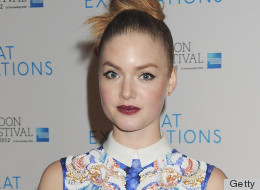 As much as we love keeping up with what's hot, even we've got to admit: most fashion trends have the shelf life of an already-opened beer.
While this year we've loved our colored jeans and mixed prints, sometimes we question the point of buying trendy things when you've got a limited budget and schedule. (We're big fans of shopping our own closets.)
On that note, after a whirlwind summer of bright colors and patterns, and more than one wild shoe: here are 11 fads that we'd like to see bubble their way flat.
Neon is not a neutral. It's not!

Attention personal style bloggers: you know you can wear other types of shoes, right?

The pink and purple dip dye are probs best left to the ponies. (Getty photo)

So bulky! You can do way more with a regular garden-variety scarf. Fight for your scarf's right to have ends!

Have you ever tried to type with one of these bad boys on? It's like that feeling you get wearing a too-tight belt all day.

They're hard to apply, hard to get off your nails and honestly, sometimes it just looks like you marinated your fingers in a Trapper Keeper.

We get it: it's the '90s revival, blah blah blah. But at some point a girl just needs something opaque. And preferably with pants. (Getty photo)

LOL, nice try, fashion, but these shoes were not built for the subway. Next.

It's like a "how close to your forehead can you get the rest of your hair" contest. (WireImage photo)

No matter how hard we try, we still look like we're in grade school when we try this. (Getty photo)

Coral is a lot more flattering, non?
Want more? Be sure to check out HuffPost Style on Twitter, Facebook, Tumblr, Pinterest and Instagram at @HuffPostStyle.