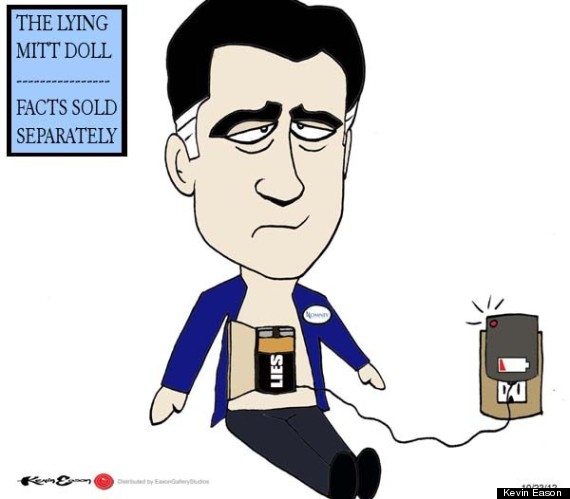 Although last night's final debate wasn't quite the heated showdown we saw the second time the presidential candidates faced off, it was entertaining nonetheless.
What did you think of last night's debate? Share your thoughts in the comments section below.

Kevin Eason is a freelance editorial cartoonist and illustrator from New Jersey. His brand of satire covers news events in politics, entertainment, sports and much more. Kevin's work features include:
Gannet, TVOne, Uptown, The Urban Daily, NAACP, Cengage Publishing, Bossip, WBLS_107.5FM, and various newspapers & magazines throughout the country. Follow him on Facebook.
The Political Satire Comedy Of Kevin Eason
SUBSCRIBE AND FOLLOW
Get top stories and blog posts emailed to me each day. Newsletters may offer personalized content or advertisements.
Learn more