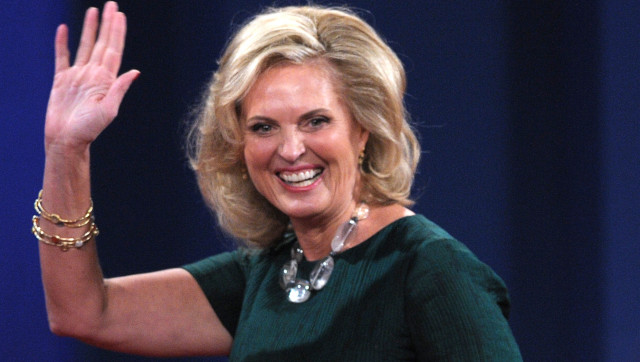 As the presidential race heats up, the prospective first ladies continue to duke it out in the fashion department, one-upping each other on the campaign trail in eye-catching outfits and trend-setting nail art. And even though neither woman has actually uttered a single world against the other's sense of style, the fashion world has taken it upon itself to weigh in on the unofficial sartorial competition.
The latest style figure to give his two cents? The adorably chatty Isaac Mizrahi. His first order of business was to declare his stance on Michelle Obama and Ann Romney's coordinating pink debate outfits. In an interview with Hollywood Life, the fashion designer says, "I thought it was fabulous, fabulous. You know I love pink right?" We're guessing he's calling that one a draw.
Isaac seems to have a particular liking for FLOTUS though, gushing, "I love Michelle because she wears my clothes regularly. The thing about Michelle, not only does she have a great personal style, she has her own way of putting things together." His positive sentiments are definitely shared by quite a few fashion figures, including Anna Wintour, Sarah Jessica Parker, Solange Knowles and Gwen Stefani.
But not all of the talk surrounding campaign fashion has been praise. Diane von Furstenberg went out of her way to announce to the public that she did not dress Ann Romney when the Republican wife stepped out in one of her signature wrap dresses, and Fox News has even hypothesized that Anna Wintour may be pressuring designers to "steer clear" of dressing Ann altogether. Isaac, on the other hand, has nary a bad word for either lady. In fact, he says he'd be thrilled to dress Mrs. Romney: "I would love to see Ann Romney in more of my clothes. I'm just going to be bold face and say that."
So there you have it. The latest fashion pundit has weighed in on the first lady style campaign trail, and he's... well, he's actually pretty fair and completely business-minded.
What do you think of Isaac Mizrahi's take on Michelle Obama and Ann Romney's style? Is it OK for a designer to not choose a prospective first lady's side?
See some of Michelle Obama's most fashionable looks!
PHOTO GALLERY
BEFORE YOU GO
FLOTUS Lookbook 2012
PHOTO GALLERY
FLOTUS Lookbook 2012
Want more? Be sure to check out HuffPost Style on Twitter, Facebook, Tumblr, Pinterest and Instagram at @HuffPostStyle.