Russell, that you, boy? A newly single Russell Crowe arrived at his hotel in New York Monday, and kept things incognito with his bushy beard and aviator shades on. He kept his attire equally inconspicuous, dressing in track pants and a black hoodie.
The 48-year-old actor, who will appear in the upcoming Oscar contender "Les Miserables" as Inspector Javert, made news earlier this month when it was reported that he and his wife of nine years, Danielle Spencer, had split. The Australian actor's busy schedule was said to have contributed to the demise of their relationship. In just the next year, Crowe is slated to appear in a whopping six films, including "Les Miserables," "Man with the Iron Fists," "Broken City," "Man of Steel," "Noah" and "Winter's Tale."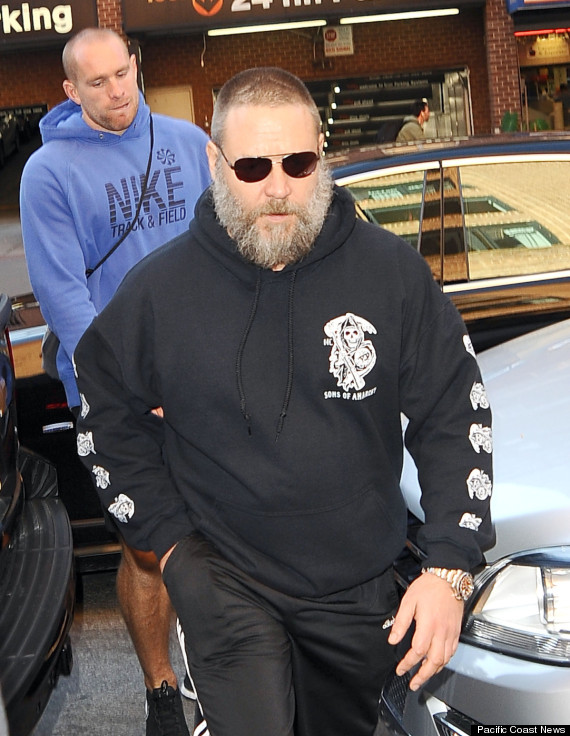 SUBSCRIBE AND FOLLOW
Get top stories and blog posts emailed to me each day. Newsletters may offer personalized content or advertisements.
Learn more