A sólo dos años de cumplir los 40, y luego de un bebé, la española Penélope Cruz aún se ve como cuando comenzó su carrera. Y así lo hace notar para la nueva edición de la revista Vogue España, en la que aparece muy sensual y sofisticada, donde la actriz describe su nuevo proceso como madre al estar atravesando "una revolución interior".
Las imágenes en blanco y negro tomadas por el fotógrafo, Tom Munro, muestran a una Cruz seductora, muy al estilo de Sophia Loren, en vestido strapless de Armani Privié, en las mismas se le ve relajada, presumiendo sus pecas, y su cabello libre al aire.
"Procuro joder lo menos posible la vida a los demás y hacérsela lo más placentera posible a los que tengo a mi lado", dijo la actriz a la revista.
Por su parte, recientemente la actriz protagonizó también la portada de la revista W para la edición de septiembre, en donde se le vio mucho más tapada y conservadora, con su pelo suelto, camisa de cuello de tortuga negra y un gran collar en forma de crucifijo con detalles azules.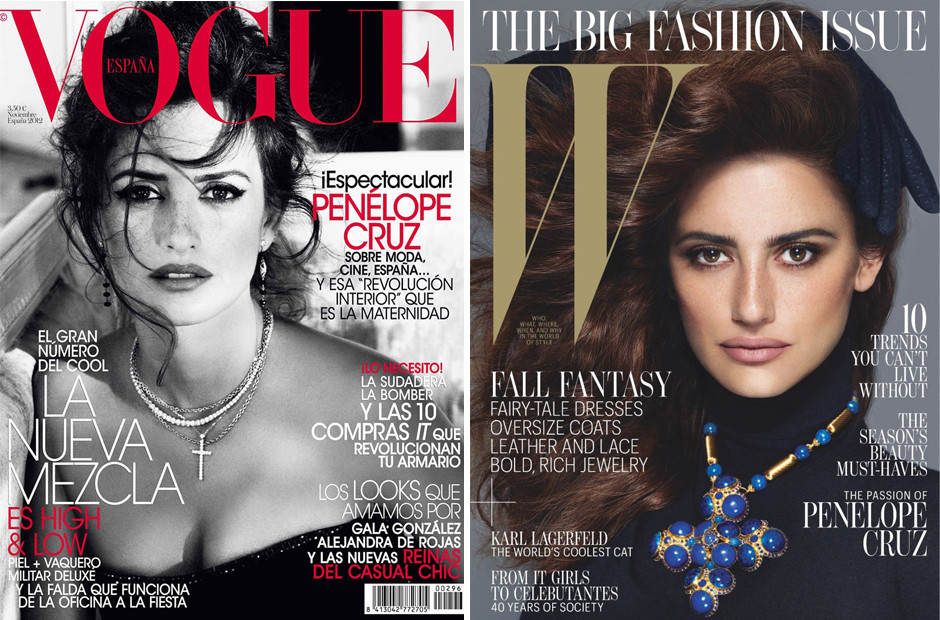 SUBSCRIBE AND FOLLOW
Get top stories and blog posts emailed to me each day. Newsletters may offer personalized content or advertisements.
Learn more