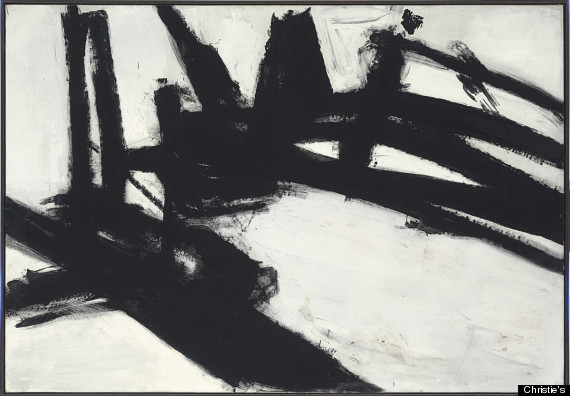 Franz Kline (1910-1962) Untitled, Oil on canvas, 1957
The untitled piece belongs to the series of black and white abstractions for which Kline is known, combining aggressive brushstrokes with simple forms reminiscent of Japanese calligraphy. Although his works often begin as representations of architectural forms like bridges, chairs and tunnels, the texture and momentum of the strokes surpass the original image, the rugged lines becoming entities in themselves. Robert Motherwell wrote of the series: "'Who could not be moved by his sense of push and thrust? Kline's great black bars have the tension of a taut bow, or a ready catapult."
"Untitled" will be auctioned on November 14 at Christie's. What do you think, readers? Is Kline's genius worth the cost of a small village? Or would you prefer he add a dash of color to his palette? Let us know in the comments section.
In the meantime, check out the other Klein's famous NSFW 'fire' works below:
SUBSCRIBE AND FOLLOW
Get top stories and blog posts emailed to me each day. Newsletters may offer personalized content or advertisements.
Learn more