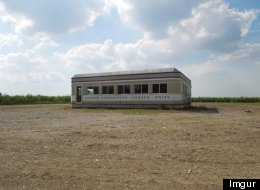 "Looper" fans don't need to travel through time to find the diner that Bruce Willis and Joseph Gordon-Levitt convene at during a pivotal point in Rian Johnson's film. All they have to do is head to Louisiana.
That's what Reddit user ohdaesu did, finding the abandoned restaurant after driving through "cane fields for a few hours." The diner is located near Napoleonville.
"Looper" was shot in Louisiana during 2011. As reported by Slashfilm, some of the futuristic equipment used in the film was designed by University of Louisiana at Lafayette students.
Head over to Reddit for the diner's real-world coordinates. You'll also find more photos there as well.
[via Reddit]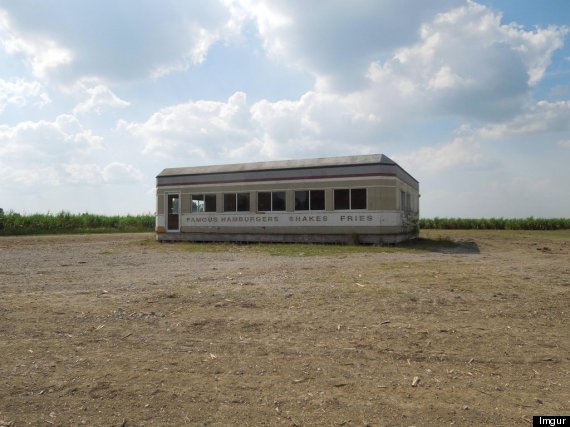 A fanciful film with the patina of hyper-realism, Looper is well served by actors who behave not as if they were dropped carelessly into the future but spent their whole desperate lives there.

The dystopian setting... makes for some bold cultural commentary, but as usual with Johnson, the engaging ideas feel like affectations rather than products of a fully developed sensibility.

Gordon-Levitt is flinty, and Willis, on his A-game, is fiery. Together, they take us on a helluva trip.

"Looper" weaves between past and present in a way that gives Johnson and his actors opportunities to create a surprisingly involving narrative.

Johnson establishes the machinery of the time-travel concept, then steadily pushes it into the background in favor of exploring his characters and the difficult questions they face.

A clever, clever contraption about trading in your future to feed your present, and the lost boys and regretful men who willingly embrace such a bargain already believe they have nothing to live for or look forward to.

As in the very best Anthony Mann and John Ford westerns, Looper at once understands the visual power of violence and is deeply critical of it.

Looper imagines a world just near enough to look familiar, and just futuristic enough to be chillingly askew.

If high-toned futuristic time-travel pictures with a splash of romance float your boat the way they do mine, you'll have yourself a time.