It's not very often that we get to see supermodels without a stitch of makeup. Aside from the rare sighting of a Kate Moss or a Brooke Shields au naturale, these ladies are usually perfectly done-up every time they step into the public eye. So what would make an industry big-whig like Heidi Klum take it all off in front of the camera on purpose? Why a good cause, of course.
The 39-year-old posed for BBC Children In Need's first-ever "BearFaced Day" campaign that will raise money for disadvantaged children in the United Kingdom. The official day is November 9th, and women across the UK are encouraged to join in on the makeup-free day to boost awareness for the cause. We clearly have no qualms about going without makeup, but if we looked as good as Heidi does in the photo, we don't think we'd see a need to drop another cent on cosmetics ever again.
As we've well-documented, the mother-of-four is used to having fun with her beauty look (dip-dyed pink hair and matching mommy-daughter lipstick are just a couple of trends she's tried recently), but there's absolutely no hiding behind any gimmicks in this campaign. While Heidi looked flawless in her portrait, the Rankin-lensed shoot featured two other lovely faces who are more well-known across the pond: Louise Redknapp and Harry Style's ex Caroline Flack.
And even though we're based stateside, we plan on spending the day sans makeup on November 9th -- hey, what could be better than joining in on a good cause while supporting a little female empowerment? Check out the gorgeous shots below and tell us what you think. Would you go makeup-free for a day?
PHOTOS: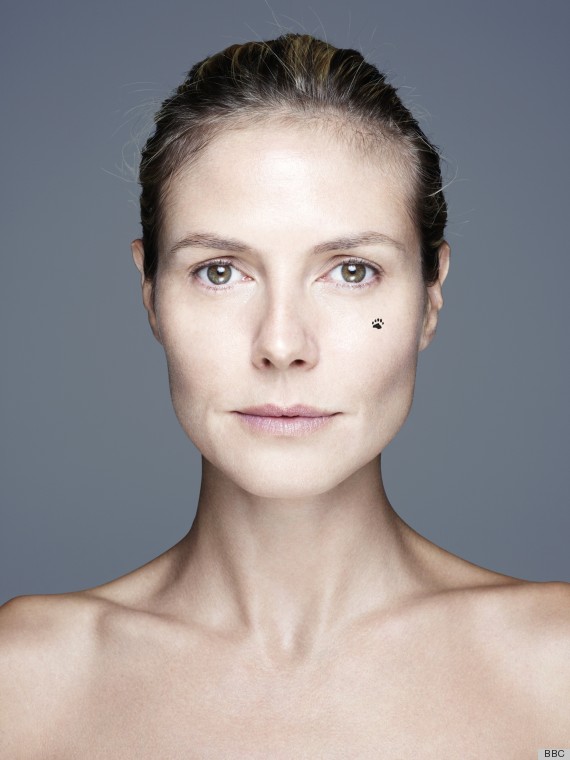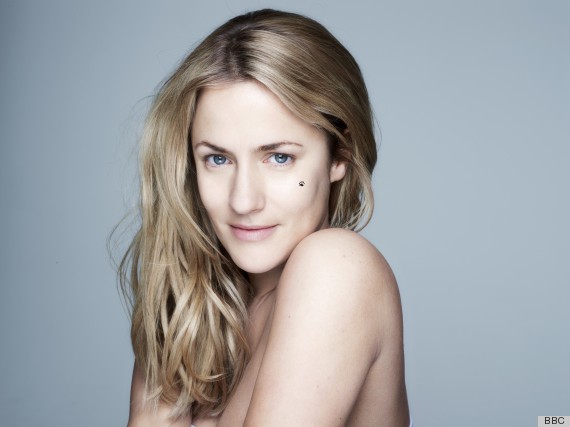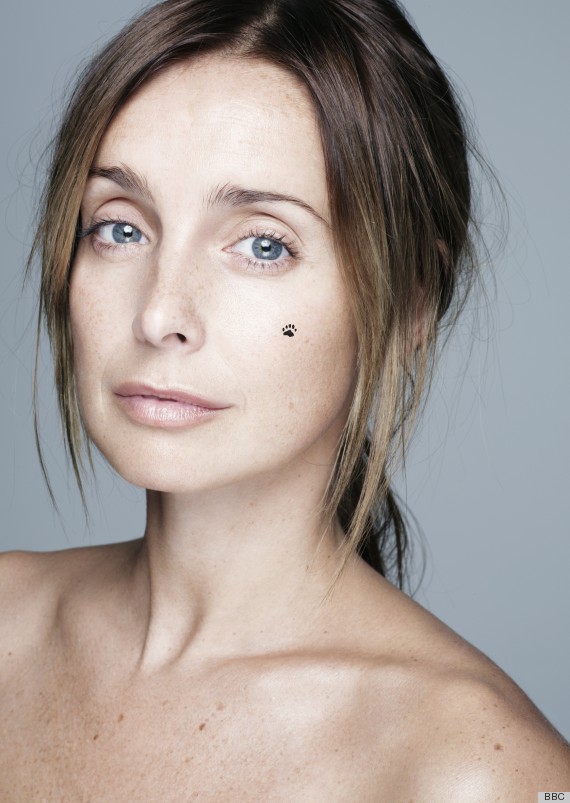 Heidi Klum, Caroline Flack and Louise Redknapp are supporting the BBC Children in Need BearFaced Day campaign on Friday 9th November. Encourage your friends, family and colleagues to sponsor you via BT My Donate, or pick 'BearFaced' as the event across most other digital sponsorship sites - https://mydonate.bt.com/events/bearfaced. Every penny raised will go on to help change the lives of disadvantaged children and young people across the UK.
See more celebrities without makeup!
Loading Slideshow
Demi Lovato

Britney Spears

Krysten Ritter

Claire Danes

Kate Moss

Rachel Hunter

Katy Perry

Jessica Stam

Selma Blair

Rita Ora

Fergie

Tilda Swinton

Paris Hilton

Rosie Huntington-Whiteley

June 2011

Mila Kunis

April 2012

Brooke Shields

October 2012

Brooke Shields

August 2011

Jessica Simpson

Cameron Diaz

August 2011

Jessy Schram

Britney Spears

September 2011

Sarah Jessica Parker

October 2011

Ellen Pompeo

July 2011

Ellen Pompeo

January 2012

Kate Hudson

August 2011

Ciara

August 2011

Minka Kelly

April 2011

Kate Moss

September 2011

Kate Moss

September 2012

Kate Moss

September 2012

Zoe Saldana

September 2011

Liv Tyler

September 2011

Janice Dickenson

Liv Tyler

November 2011

Busy Phillips

Halle Berry

September 2011

Jennifer Love Hewitt

October 2011

Jennifer Love Hewitt

April 2012

Elle Fanning

October 2011

LeAnn Rimes

LeAnn Rimes

October 2012

Salma Hayek

October 2011

Uma Thurman

October 2011

Marion Cotillard

November 2011

Hilary Duff

October 2011

Maria Bello

November 2011

Lala Vazquez

November 2011

Kim Kardashian

November 2011

Snooki

October 2012

Goldie Hawn

October 2012

Amber Valletta

March 2013
Want more? Be sure to check out HuffPost Style on Twitter, Facebook, Tumblr, Pinterest and Instagram at @HuffPostStyle.