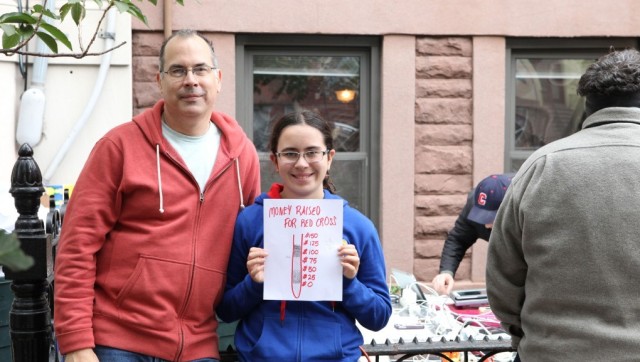 According to Mashable, Hoboken resident Lucy Walkowiak established a pop-up Internet café and charging station in front of her home to let dozens of neighbors charge their electronics and get an Internet connection to the outside world.
Walkowiak lives on one of the only blocks left with power in the city.
According to the Philly Post, neighbors have also begun to donate coffee to the impromptu baristas working the portable tables.
Also on HuffPost:
The Heroes of Hurricane Sandy
SUBSCRIBE AND FOLLOW
Get top stories and blog posts emailed to me each day. Newsletters may offer personalized content or advertisements.
Learn more