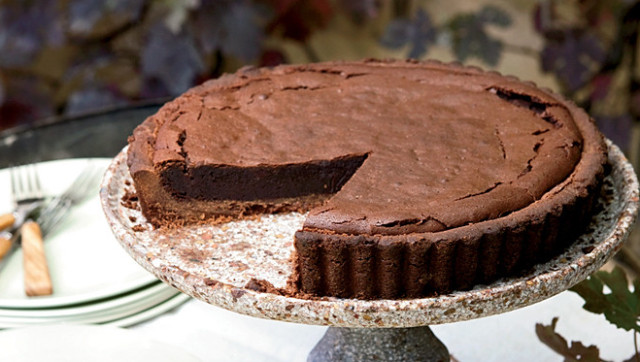 Cedric Angeles/Food&Wine
When it comes to chocolate there are addicts, and then there are super addicts. And who are we to deprive those chocolate fiends from their perfect fix? This chocolate dessert recipe is made with bittersweet chocolate, cocoa powder and a splash of bourbon to make it perfectly boozy.
Whether dark chocolate is your drug of choice, or you prefer your dose in the form of a hot chocolate, we guarantee you this chocolate dessert recipe will hit the spot.
Get the Chocolate-Bourbon Tart recipe
Want to read more from HuffPost Taste? Follow us on Twitter, Facebook, Pinterest and Tumblr.
Want more chocolate recipes? Look no further.
chocolate recipes (CLONED)
YOU MAY LIKE
CONVERSATIONS
FOLLOW HUFFPOST