Halloween: The time of year people actually want be made fun of for their ridiculous clothing. Harrison Ford, 70, and wife Calista Flockhart, 47, stepped outside in Brentwood, Calif. Wednesday night to play with the holiday kids. With wigs on and matching thick-rimmed glasses, Ford (who was also carrying a bottle of wine) and Flockhart appear to have been dressed up as geeks. Who enjoy drinking wine out of plastic cups.
Ford and Flockhart have been dating since 2002, after meeting at the Golden Globes. The pair married in 2010 in New Mexico.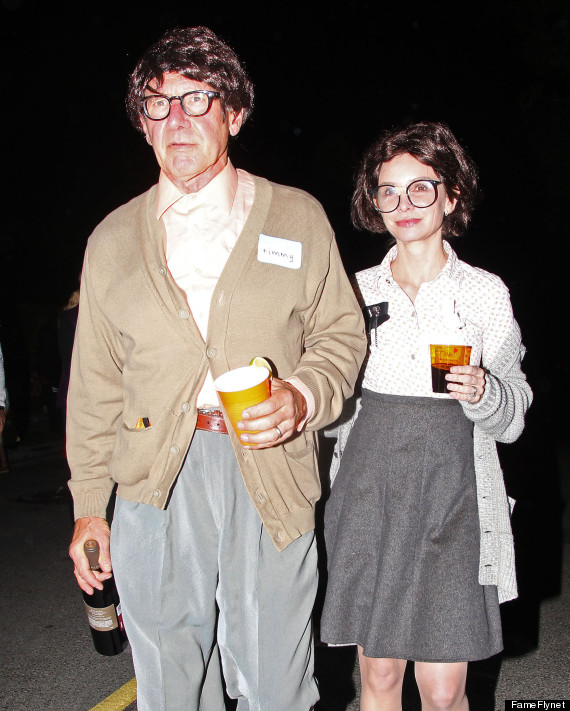 Also on HuffPost:
Celebrities In Halloween Costumes 2012
SUBSCRIBE AND FOLLOW
Get top stories and blog posts emailed to me each day. Newsletters may offer personalized content or advertisements.
Learn more