Wearing spooky white face paint and a shiny black wig, Moss channeled Morticia Addams quite accurately. She even sported red lipstick and oversized fake lashes, a far cry from her normal barefaced look. (The head-to-toe black, on the other hand, could pass as a normal, everyday Kate Moss outfit.) Jamie used less makeup but looked just as convincing as Gomez Addams in his maroon overcoat.
As spot-on as their costumes were, the Hince-Mosses were dressed far simpler than the rest of the partygoers. The fete, held by British TV host Jonathan Ross in London, saw guests like Gwen Stefani, Chloe Moretz and Mark Ronson in seriously intense costumes (think masks and stilts).
But honestly, just seeing Kate in bold makeup for once was a treat for us. See the model and her hubby in their Halloween gear below. How do these costumes rank against other celebs'?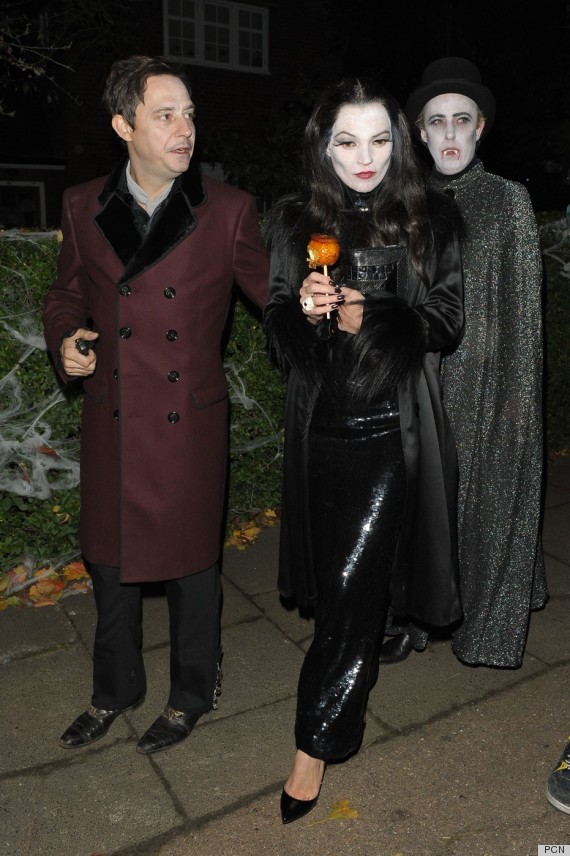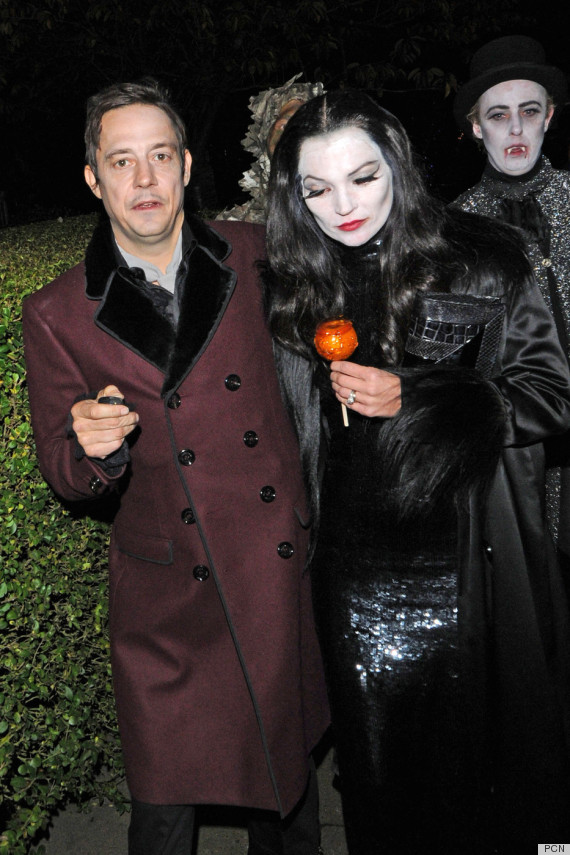 See more celebrities' Halloween costumes:
Celebrities In Halloween Costumes 2012
SUBSCRIBE AND FOLLOW
Get top stories and blog posts emailed to me each day. Newsletters may offer personalized content or advertisements.
Learn more