Registered voters, likely voters, undecided voters... they're all anyone is talking about leading into tomorrow's election. But what about that other demographic: the non-voter. What the hell is up with them?
HuffPost Comedy did a completely suspect legit presidential poll of our own and found some shocking news on why some Americans are opting out of this election altogether.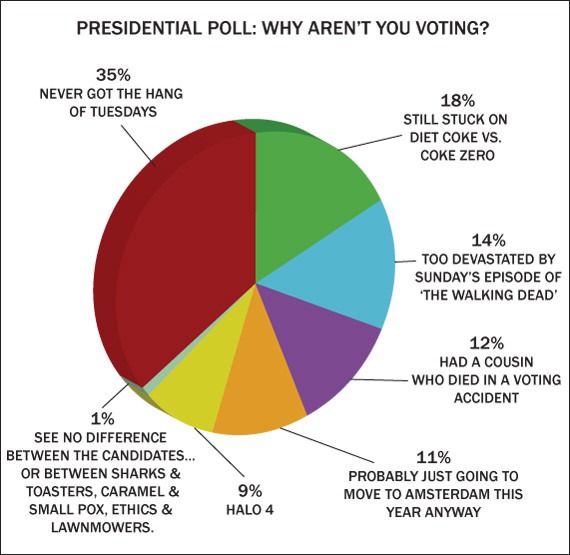 Also on HuffPost:
Political Bloopers and Blunders
SUBSCRIBE AND FOLLOW
Get top stories and blog posts emailed to me each day. Newsletters may offer personalized content or advertisements.
Learn more