Christina Aguilera's hair has become the pulse of a generation.
Ever since it first went ombre, the singer's mane has changed just like the zeitgeist. It's clashed with pumpkins at the pumpkin patch. It morphed into a million different shades in her "Your Body" music video.
Now, the Aguilera Hair has transformed itself yet again. The 31-year-old singer, who's back to the "Voice" judging duties, filmed an appearance on "Extra" and simultaneously debuted a new hairdo. Her ombre locks (looking freshly dip-dyed) were half-braided back on the right, creating a "My Little Pony"-like pink and blonde plait.
Dressed in a zippered tee, a leather vest and star-print jeans, Aguilera also sported a bold beauty look and copious amounts of jewelry, as well as some spiked Louboutins.
So, we're just left wondering: what does it MEAN?
PHOTOS: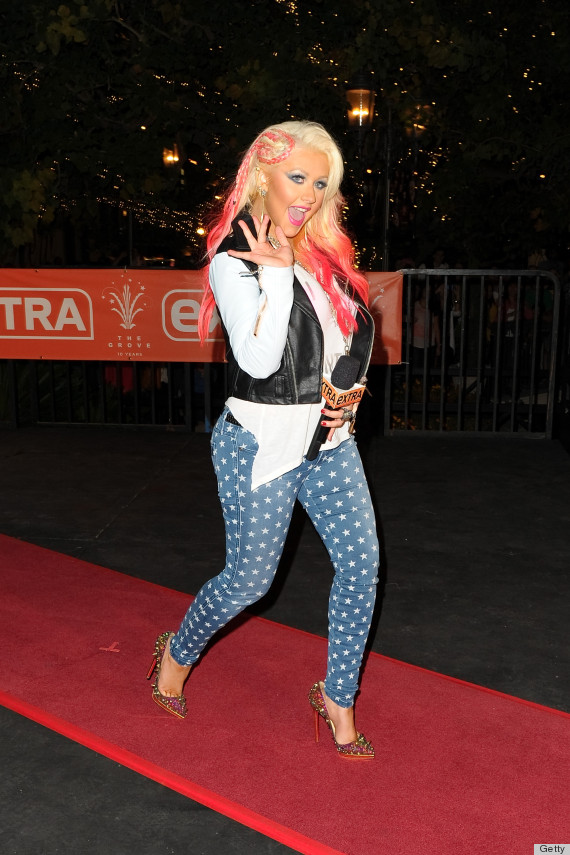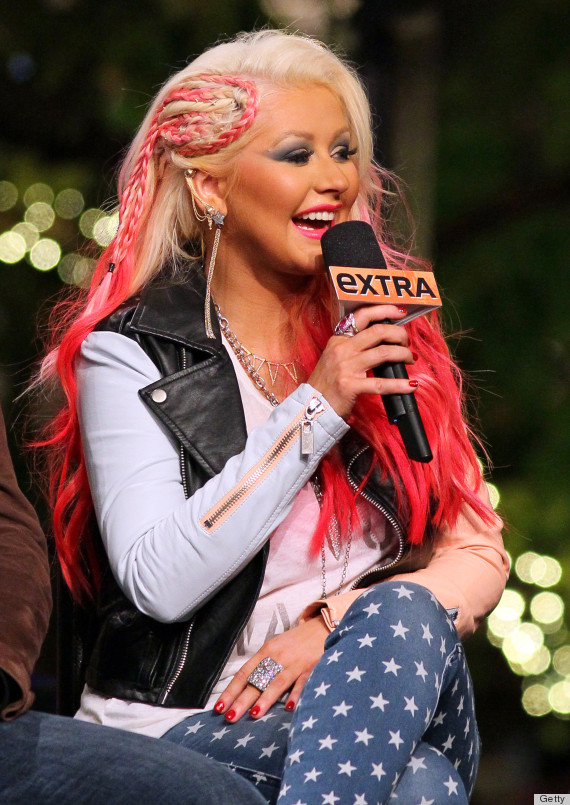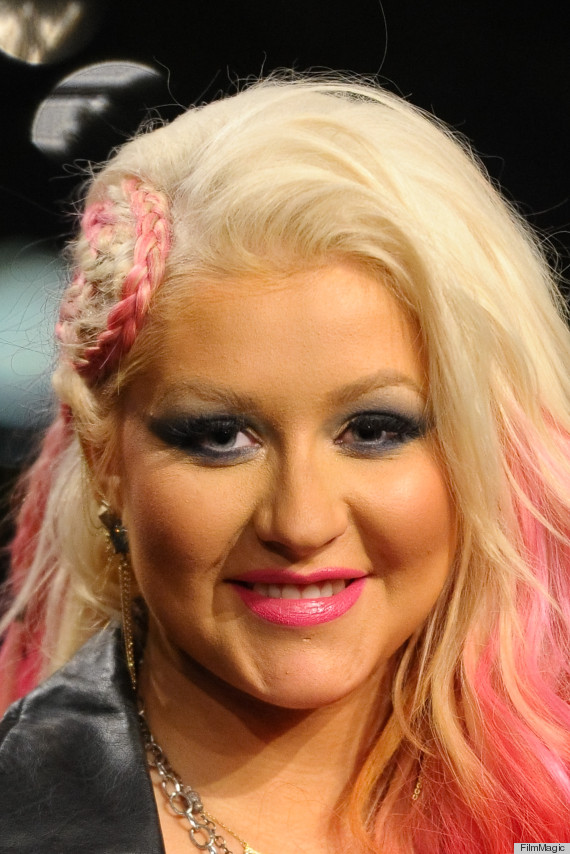 See Christina's look change over the years!

Loading Slideshow
September 1998

Getty

September 1999

FilmMagic

November 1999

WireImage

December 1999

Getty

February 2000

Getty

April 2000

AFP

September 2000

Getty

November 2000

AFP

February 2001

Getty

April 2001

Getty

May 2001

Getty

June 2001

Getty

September 2001

WireImage

February 2002

WireImage

August 2002

WireImage

November 2002

Getty

April 2003

Getty

May 2003

WireImage

August 2003

WireImage

February 2004

Getty

March 2004

Getty

June 2004

Getty

July 2005

FilmMagic

February 2006

WireImage

September 2006

Getty

January 2007

Getty

February 2007

Getty

September 2008

WireImage

November 2009

WireImage

December 2009

WireImage

January 2010

Getty

June 2010

Getty

September 2010

Getty

November 2010

Getty

December 2010

Getty

January 2011

Getty

May 2011

Getty

July 2011

Getty

October 2011

Getty

November 2011

Getty

January 2012

(Getty photo)

January 2012

(Getty photo)

March 2012

(Getty photo)

April 2012

(Getty photo)
Want more? Be sure to check out HuffPost Style on Twitter, Facebook, Tumblr, Pinterest and Instagram at @HuffPostStyle.