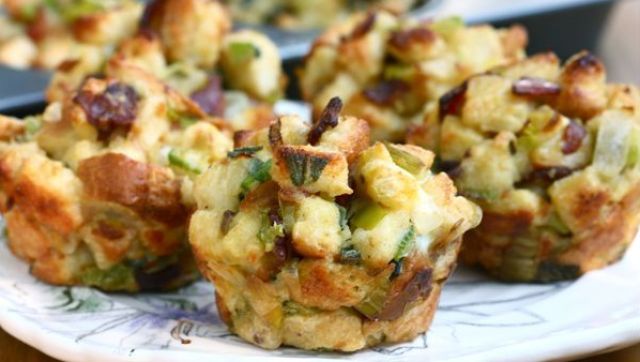 We're all familiar with usual stuffing controversies. Does it go in the bird or stay outside? Is it called stuffing or dressing? Should there be oysters in there? Chestnuts? If you are a human who has ever cooked a thing for Thanksgiving you've considered these questions.
Look, we don't have all the answers. All we can do is present you with some of the most delicious, tempting, unbelievable stuffing recipes we've ever seen, and let you all decide on you own. That's what we're doing here today.
SUBSCRIBE AND FOLLOW
Get top stories and blog posts emailed to me each day. Newsletters may offer personalized content or advertisements.
Learn more