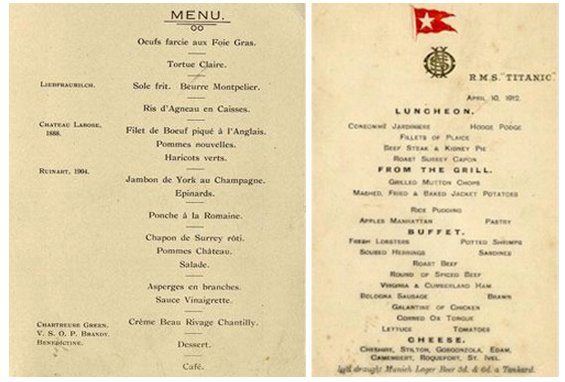 They each went for world record prices; a lunch menu served to first class passengers for about $102,000 (£64,000) featuring items like lobster and roast beef, and another menu for a VIP 12-course luncheon for $58,000 (£36,000) that included dishes like foie gras-stuffed eggs, turtle soup and Sussex capon. The latter also details a drink called Ponche at la Romaine, a palate cleanser made with lemon water ice, Champagne and rum.
SUBSCRIBE AND FOLLOW
Get top stories and blog posts emailed to me each day. Newsletters may offer personalized content or advertisements.
Learn more