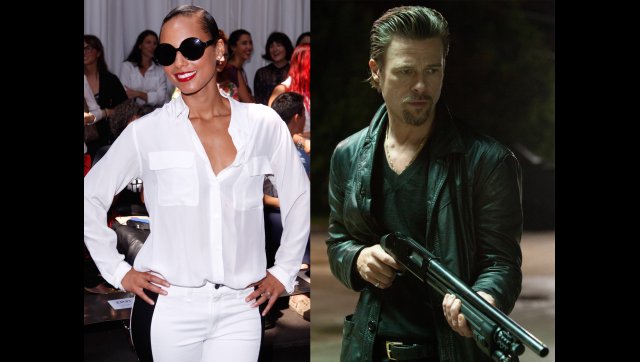 From Rage Against the Machine to Alicia Keys' new album and Brad Pitt's new flick, the critics had a large amount of entertainment offerings to pick a part this week.
In music, Rage Against the Machine released the 20th anniversary edition of their debut album "XX." The critics lauded the album's re-release, finding fault only in loads of redundant bonus material that in no way enhanced the album's timeless tracks. Alicia Keys marked her return with "Girl On Fire," a predictable array of tracks that showed a consistent but in no way evolving Keys. And Solange Knowles continued down the soulful path she started with her debut album, releasing "True," an EP that succeeded at solidifying her strength as a songwriter.
In movies, Brad Pitt's "Killing Them Softly" fell victim to a weak plot, and the only thing "The Collection" rounded up was a hefty amount of negative feedback from viewers. "Back to 1942" was grilled for several emotionless performances, a problem not even its huge budget could fix. "Universal Soldier: Day of Reckoning" rounded out this weeks films, and if you believe the critics, it looks like Jean-Claude Van Damme might want to look into another franchise.
Were the reviews warranted? Let us know in the comments section below.
PHOTO GALLERY
BEFORE YOU GO
The Week In Ouch
PHOTO GALLERY
The Week In Ouch