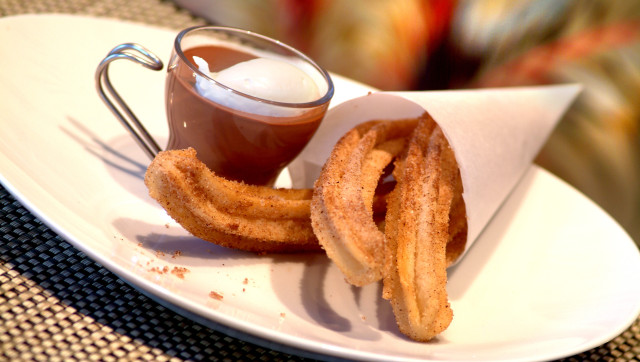 WASHINGTON -- You may get hungry and cold as you're walking to and from the Neil Patrick Harris-hosted White House Christmas Tree lighting this week.
Ceiba seeks to cure that ill by offering $8 packages of hot chocolate and two churros on Dec. 6. The special will be available to go -- or you may decide to stay even warmer by enjoying your treat at the restaurant.
The ceremony will take place just south of the White House on the Ellipse and will be broadcast on public television throughout the month of December. The ceremony will be livestreamed starting at 4:30 p.m. on Dec. 6.
Churros, meanwhile, are a sort of Spanish donut. A delicious, sugar-sprinkled, fried Spanish donut.
PHOTO GALLERY
BEFORE YOU GO
White House Christmas Tree 2012
PHOTO GALLERY
White House Christmas Tree 2012