Kids act the same whether we eat in our own kitchen or go to a restaurant – they throw their food, complain and spill at least three different things on us. So even though other childless tables may groan and shake their heads at us, there's a reason we still take our kids out to eat: We don't have to clean up after!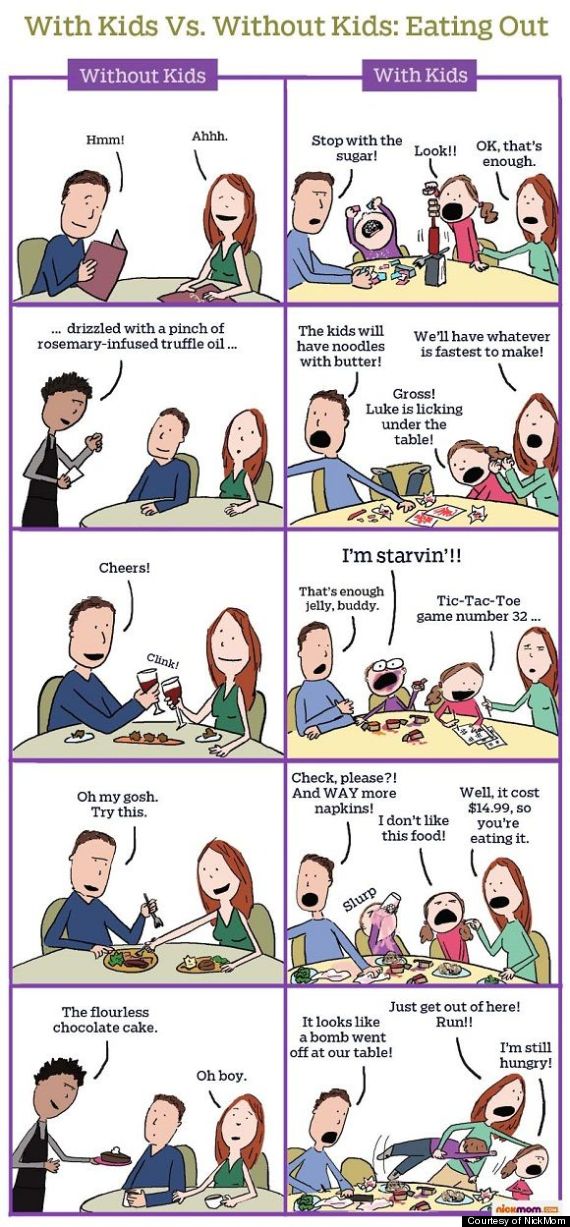 Related on HuffPost:
Kids' First Tastes and Reactions
SUBSCRIBE AND FOLLOW
Get top stories and blog posts emailed to me each day. Newsletters may offer personalized content or advertisements.
Learn more