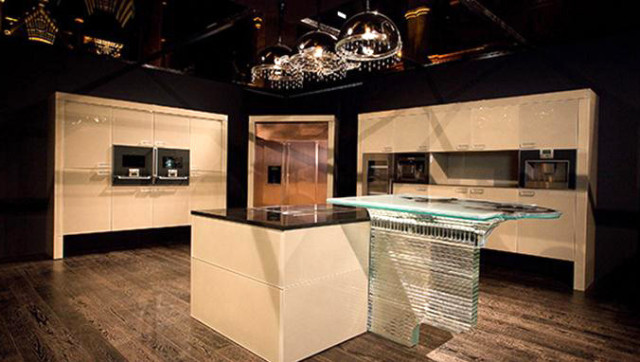 Some of us dream of owning copper pots, but others own copper-encased refrigerators.
Of course, if you were to have the most expensive kitchen in the world, a copper fridge would be a natural fit -- along with solid copper walls. Claudio Celiberti's design for the kitchen that costs roughly $1.6 million (more than double what most of us pay for entire houses) includes both these features, and a whole lot of crystal.
SUBSCRIBE AND FOLLOW
Get top stories and blog posts emailed to me each day. Newsletters may offer personalized content or advertisements.
Learn more