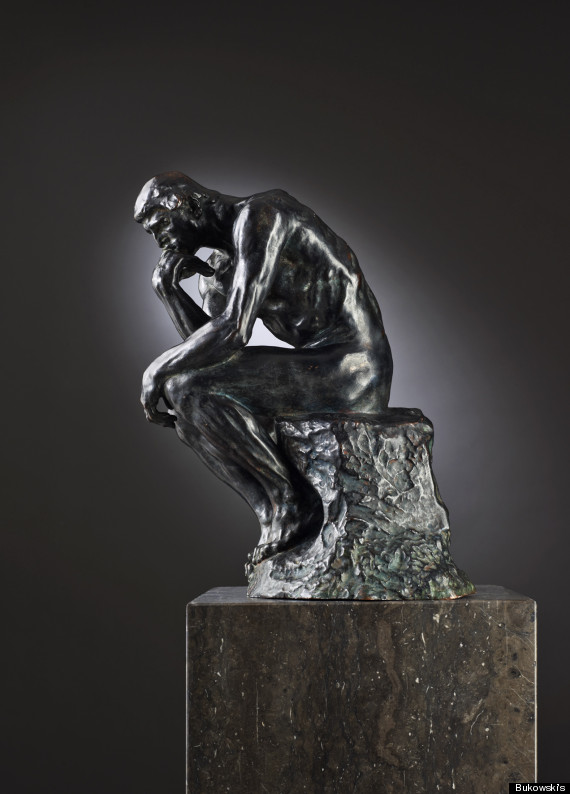 Auguste Rodin, "The Thinker," c. 1915
If you predicted that this 15 inch statue would run for $2.2 million, then you should probably look into getting a job in the field of art appraisal.
The tiny Rodin work, crafted sometime around 1915, is a miniature version of the original "Gates of Hell" masterpiece and part of a sculpture set called the Marabou Collection. According to a statement released by the auction house, part of the appeal is that Rodin's buddy, Jean Limet, coated the small "Thinker" in an unusual blue and red patina. Let us know what you think of the lofty value of "Le Petite Penseur" in the comments section.
Christie's Postwar and Contemporary Evening Sale
SUBSCRIBE AND FOLLOW
Get top stories and blog posts emailed to me each day. Newsletters may offer personalized content or advertisements.
Learn more