Remember this?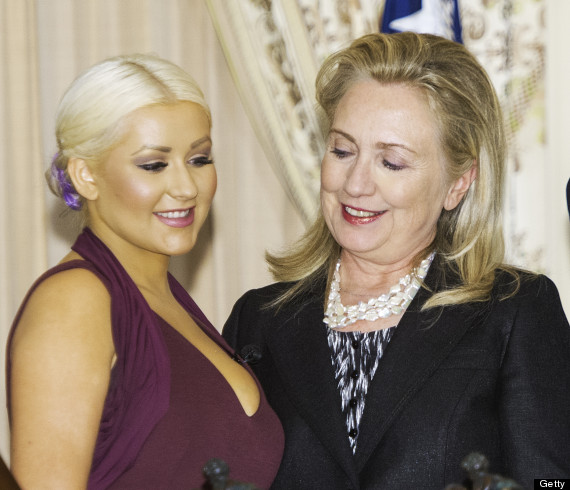 Back in October, when Christina Aguilera was being honored for her philanthropic work as a UN World Food Programme Ambassador, Hillary Clinton was caught on camera seemingly checking out the pop star's cleavage. And lest anyone thought the photo was fake, Aguilera confirmed that the incident was very real on Friday's episode of "The Ellen DeGeneres Show."
"That looks like it was Photoshopped but it's not. It was a real moment," the "The Voice" coach said.
"Could you feel her gazing down on your 'breasteses?'" DeGeneres wanted to know.
"She's such a force in a room. She's got that star charisma and everything about her. I couldn't take my eyes off her, either, so it was mutual," Aguilera replied. "Is that bad? I don't know. Maybe I shouldn't say that! I'm so inappropriate."
Sounds as if the Daily Mail was right about the pair being "bosom buddies"!
ALSO ON HUFFPOST:
PHOTO GALLERY
BEFORE YOU GO
Celebrity News & Photos
PHOTO GALLERY
Celebrity News & Photos