Betty White Gives Makeup Tips To Kim Kardashian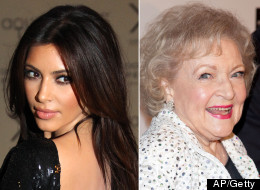 With her own beauty empire and a wardrobe big enough to fill an airplane hangar, is there anything Kim Kardashian doesn't know about clothes and makeup? Apparently so.
The reality starlet gets some style advice from the one lady perhaps even hotter in popular culture right now than Kardashian is –- Betty White -– in an upcoming episode of "Betty White's Off Their Rockers."