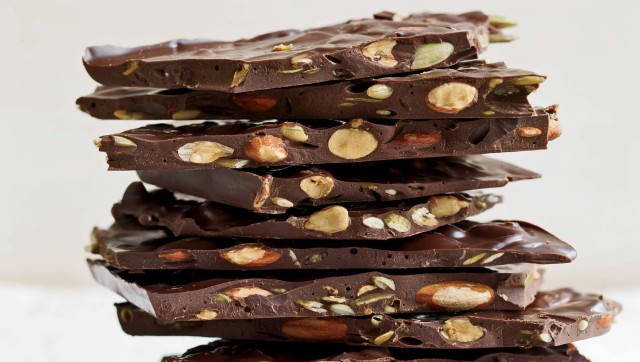 We love bringing up the fact that chocolate is good for us, especially when we want an excuse to eat some -- which is the case with this almond chocolate bark recipe. This holiday sweet is made with dark chocolate, which is good for us, as well as with protein-rich almonds and sunflower seeds. So really, one could argue that not making this almond chocolate bark recipe would be detrimental to your health. (This is a stretch we admit, but that's the way we like to look at it.)

If dark chocolate and almonds aren't your thing, we've got a whole gallery of bark recipes for the holiday season. You probably can't use the health excuse for making those, but they're well worth the indulgence.
SUBSCRIBE AND FOLLOW
Get top stories and blog posts emailed to me each day. Newsletters may offer personalized content or advertisements.
Learn more